There are many reasons to explore this cosmopolitan city in Spain. The beautiful architecture, the glorious beaches, and, of course, the food! Tapas are a large part of the Spanish Culture… meaning 'small bites of Spanish Cuisine'. The Spanish Cuisine offers flavourful and mouthwatering bites! Here are a few tapa & restaurant recommendations I am excited to share with you!
Italian meets Catalonian Tapas Restaurant and Bar
Price Range: €€
Okay, yes, I saw the name of this place and I had to do a bit of research. Trust me when I say, the food is absolutely amazing! This was our first Tapas Bar we ventured off to when we arrived in Barcelona. It was the perfect start as the people were so friendly and gave fantastic recommendations on their menu. When My Fucking Restaurant saw our passion for food, they gave us a tour of their restaurant including their herb garden, their group/party space, and we even got to meet the chef! To top off the meal, they offered us a complementary Grappa or Limoncello.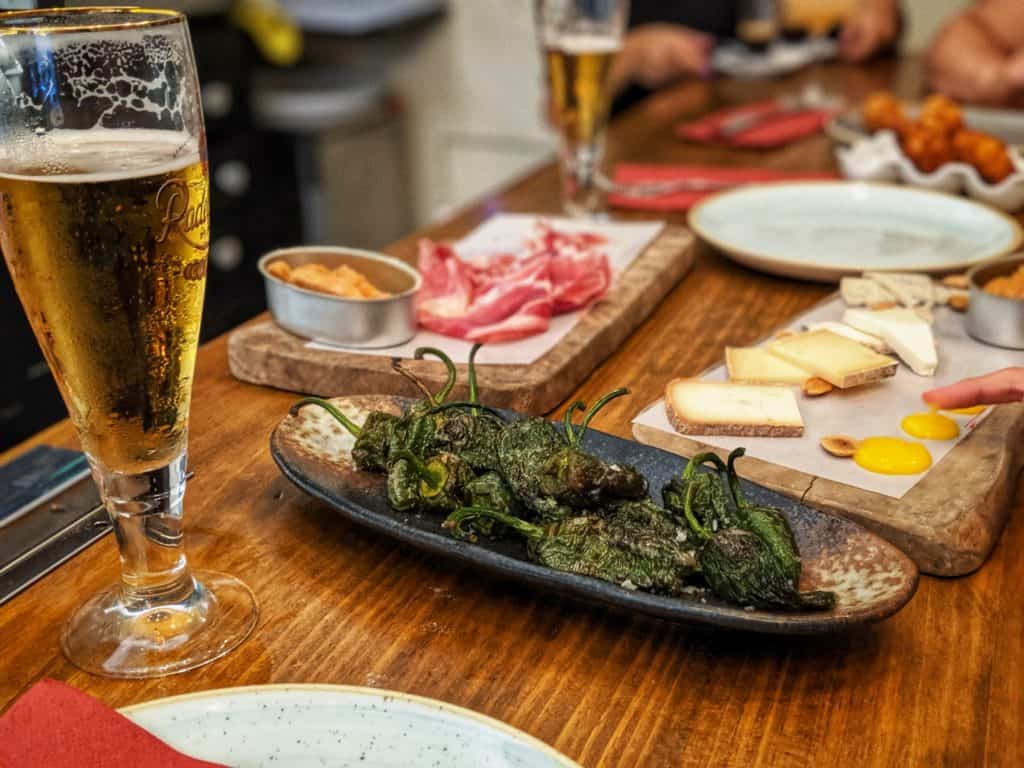 Fusion Tapas Bar
Price Range: €€
I was looking high and low for a unique tapas bar… something a little out of the ordinary. Their Mediterranean Tapas include rich, spicy, herbal tastes. The menu changes with the seasons in order to get the freshest ingredients. What makes this place even more charming are the people. They are very proud in sharing that Ziryab's waiters are local deaf Catalonians. As the owner is deaf, this is a very important aspect for them and even have internships for deaf people. This is why there is no telephone in the restaurant & bar.
Tasty tip: For only €32.50 pp, you can have a Tapas Tasting Menu – €50 pp with wine pairing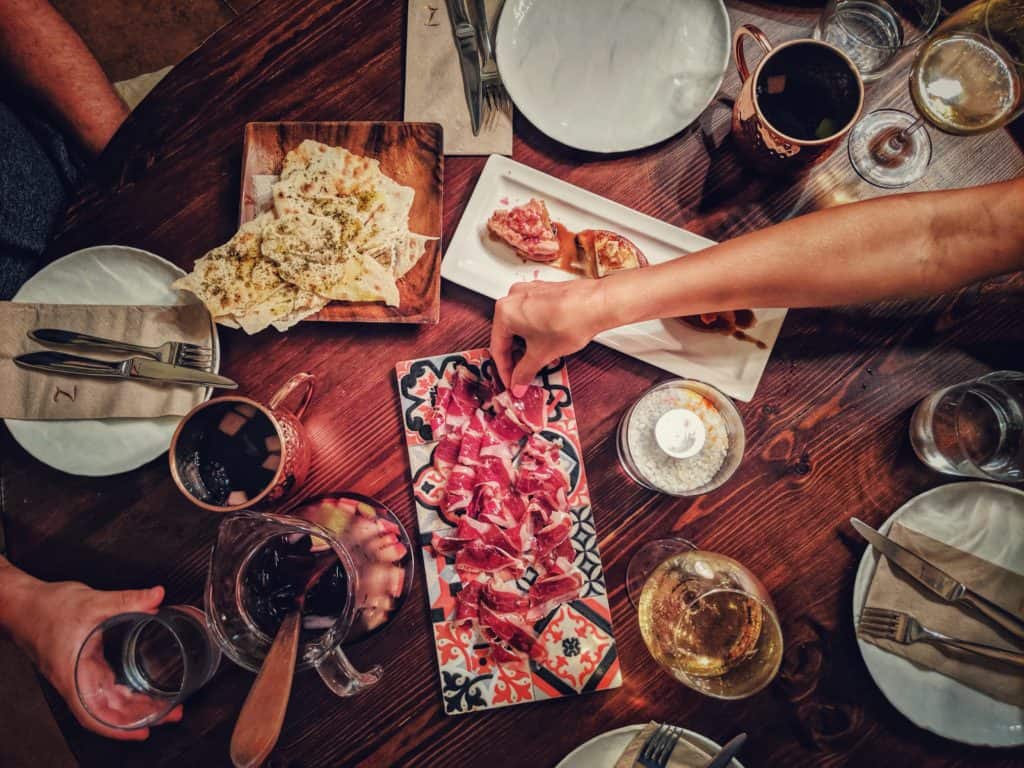 Rooftop Restaurant & Bar
Price Range: €€€
One way to capture Barcelona's beauty is to enjoy a cocktail or two with a side of scrumptious Tapas with a view! La Isabela is a great place to go with a group of friends or for a romantic date for two. The atmosphere is wonderfully casual and easy-going as you are encouraged to enjoy the views, company and delicious bites & drinks. Right off of Las Rambles, take a step back from the bustling Barcelona and enjoy the sun & lounge chairs.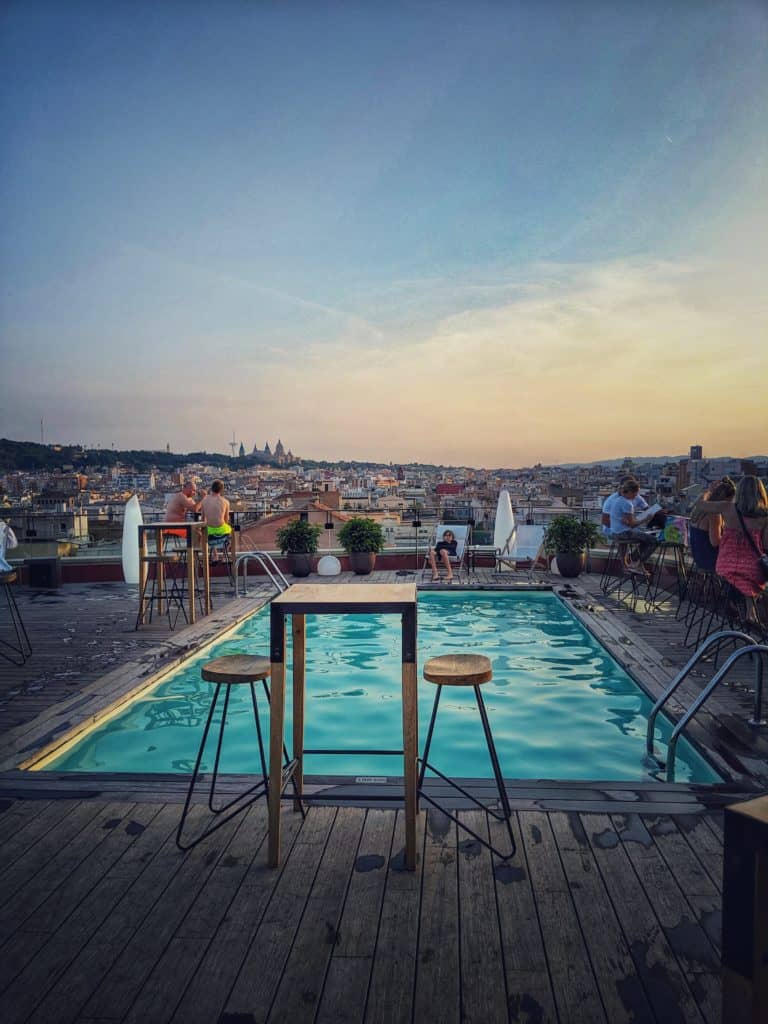 Hamburger Joint
Price Range: €€
This 70's inspired Beach Burger Cafe has a fantastic location close to Barcelona Beach. Opened in 2012 by humorous International friends, this burger joint has become a fantastic scene for locals and travellers alike! Known for their lovely cocktails, mouthwatering burgers and, of course, the side of truffle fries, this is a place my man and I always go back to when we visit Barcelona.
Cocktail Bar & Spanish Restaurant
Price Range: €€€
I loved this place so much, I have a whole other article written on it! The concept of this place leaves true to the 'Speakeasy' vibe; however, instead of the bar being the secretive place, it is the restaurant. Dry Martini has become a world icon to creating cocktails and drinks. Speakeasy is mysteriously located just behind Dry Martini and offers delicious Classic Spanish Cuisine. I truly can not recommend this place enough!
Tasty Tip: For larger groups, they offer a tasting menu with wine and cocktail pairings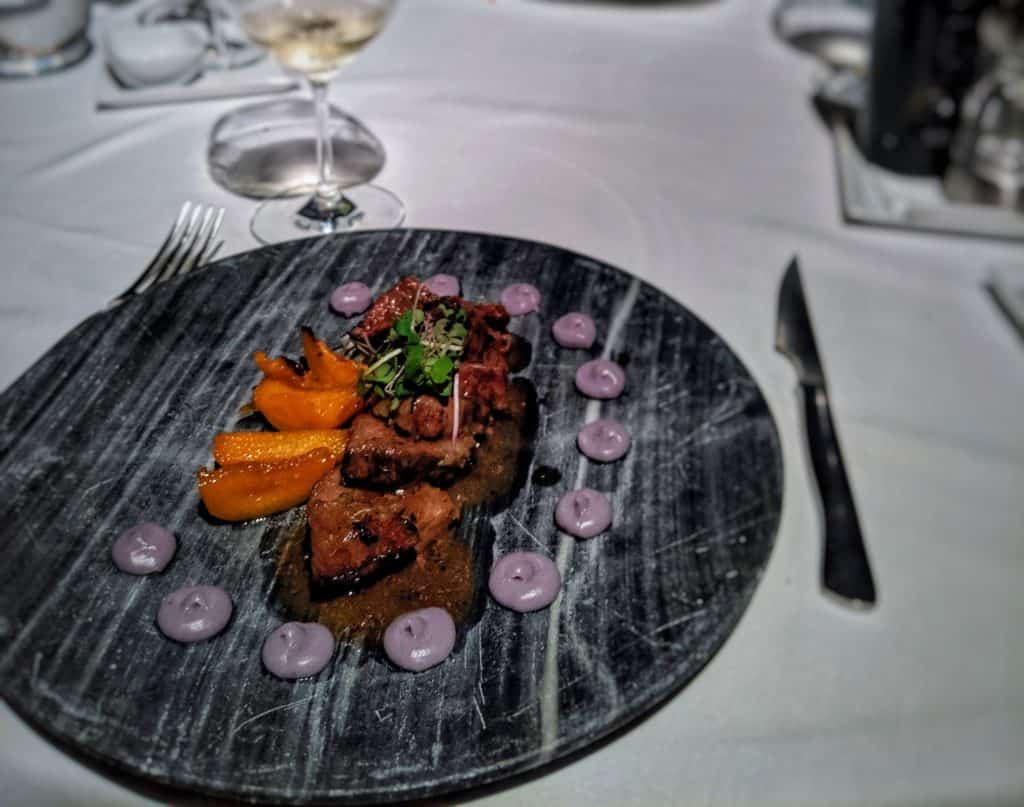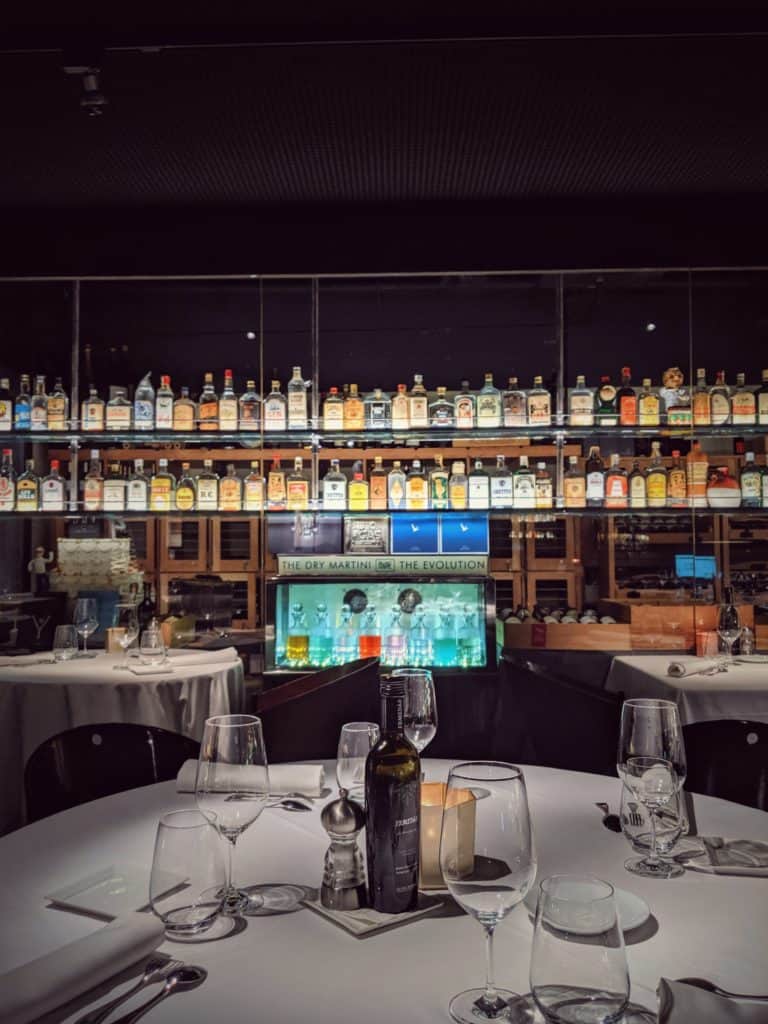 Speakeasy Cocktail Bar
Price Range: €€
Okay, not really a restaurant… but they do serve amazing cocktails with the most amazing Pastrami Sandwiches that will get you full… or is at least a good starter! Another place in Barcelona I had to write about on its own! This is a true speakeasy where the entrance looks like a Pastrami shop, but behind closed doors is a spectacular cocktail bar. This is a place I will go every time I am in Barcelona. My sister says it was her favourite place she went to out of her whole 2 week trip to visit me! Recommended, go go go!