Barcelona is a great place to walk, explore and stumble upon great gems. After spending 4 nights in this spectacular city and asking a fellow friend who lives in Barcelona, here are my favourite bars I recommend to you!
Social Cocktail & Punch Bar
Price Range: €€
I have never been to a cocktail bar that has such a humorous storytelling menu with people excited to tell you more about each handcrafted Punch Recipe. If two or more people want the same drink, the talented bartenders place the drink in a lovely vintage silver punch bowl to share. This speakeasy-like cocktail bar offers a very cool and unique experience. With a Billiard Table and comfortable seating, this is a place you can stay and chat for hours.
Tasty tip: Their Signature Punch Drink, Spanish Milk Punch, is a must try! They use Lemon Juice to separate the milk and extract the flavour in a clear liquid over the course of three days.
Cocktail & Martini Bar
Price Range: €€€
Noted as one of the Worlds Best Bars, this 30+ year old bar definitely has class and is worth going to. With extremely professional and knowledgable Bartenders, you will receive fantastic recommendations and become wiser with every drink you sip. It is neat to think they had a celebration for making their millionth Martini. If you want to feel like James Bond, this is a great place to go!
Tasty Tip: Even if Martini's are not your thing, still go! They have such a variety of different Martini recipes, it truly suits every taste bud. They do serve other cocktails as well.
and… check out their mysterious restaurant 'Speakeasy'.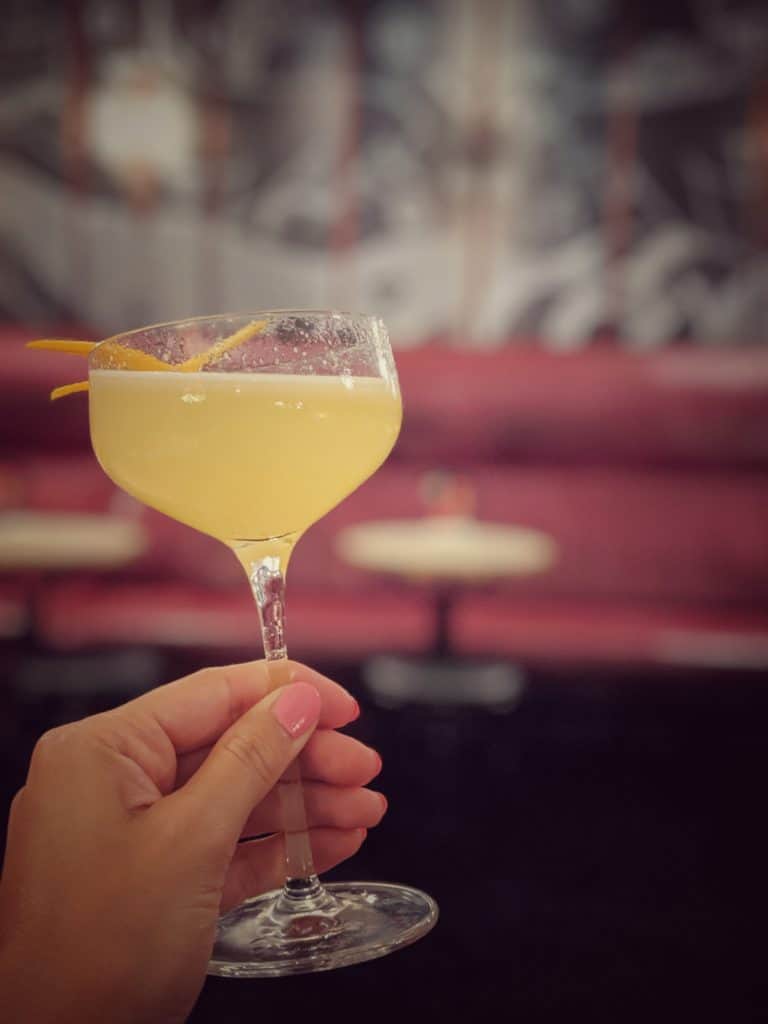 Speakeasy Cocktail Bar
Price Range: €€
Wow! This is a place we definitely did not want to leave. It already screams 'amazing' upon your arrival at Paradiso. With a hidden door within a Pastrami Shop, the curtains then open leading you to a cozy & buzzing cocktail bar. Each cocktail is prepared and placed in a specific glass like you have never seen before. If you find yourself staying in Paradiso a little longer than you thought, order one of their fantastic Pastrami Sandwiches. You will not be disappointed.
Fun Cocktail Bar
Price Range: €€
This small and quaint bar is a fantastic place to enjoy exquisite homemade cocktails with a fun twist in their glassware choices! Created in 2018 and from the proud owner of 3 other famous Barcelona cocktail bars (Hemingway, Victory & Old Fashioned), this place was created from popular demand! I have yet to see the other three bars, but they are definitely on my list to see! You feel right at home in The Bowery… we even got to request songs being played!
Cocktail Bar
Price Range: €€
After a delicious meal at Ziryab, we were lucky enough to stumble upon this memorable cocktail bar. What caught our eyes were the science test tubes just outside of the door. We wanted to take a sneak peak and ended up being quite intrigued as to what they had to offer as the science-themed bar set the tone. With a menu that entices all tastebuds, it became quite overwhelming; however, the very skilled bartender asked which spirits I liked, what kind of tastes (sweet, sour, bitter, etc.) and he created a cocktail all on his own… reassuring me if I didn't like it, he would go back to the drawing board. With his first try, he did extremely well and was the favourite on the table!
Rooftop Bar
Price Range: €€€
Sometimes it is nice to take a step from a bustling and busy city and see it from above. La Isabela is a great place to do this in Barcelona as it is right next to Las Rambles (one of the busiest streets in Barcelona). With incredibly comfortable lounge chairs and a lovely view, this is a great place to go for a pre-dinner drink at sunset. You just may find yourself staying there all night as their tapas are quite delicious too!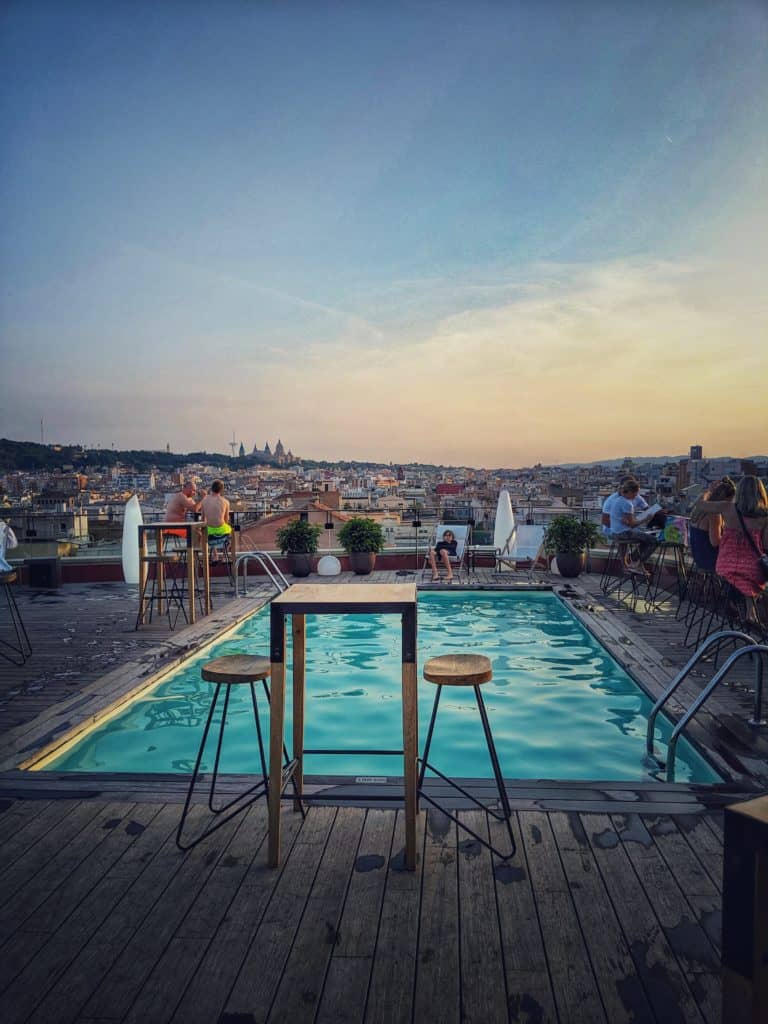 There are so many neat bars to explore in Barcelona and I still have many places to check off my list. Here are my top 5 that are on that list recommended by a Barcelona local: