I am a Minnesota girl through and through. Known as the land of 10,000 lakes and 'Minnesota Nice', it is always great to go home to catch up with family & friends whilst exploring new places and tastes! This past trip home was a foodies paradise. Minnesota might not be the number one tourist destination, but boy, is Minnesota doing something right when it comes to restaurants and bars. My sister and her boyfriend made sure to take me to their favourite spots while I was home for a week… they are too good not to share!
Here are the hot spots based on location:
Freehouse
Brewpub – Great Brunch
$$
The North Loop in downtown Minneapolis has become a vibrant neighbourhood with a cool 'start-up' vibe. It's a place where you find yourself walking up and down the street wanting to peek in and explore every restaurant and bar there is! My sister and I landed on the Brewpub 'Freehouse' for brunch. Wow, so many options with such a fun & neat atmosphere. It was a place we didn't want to leave and wish 'getting full' didn't exist!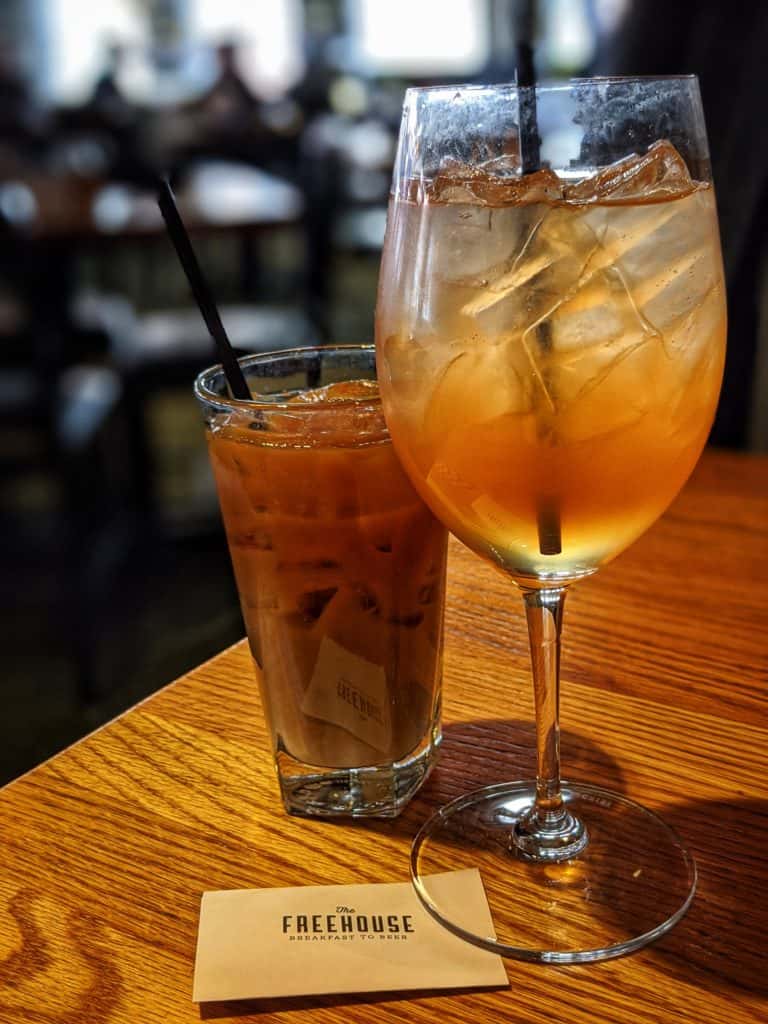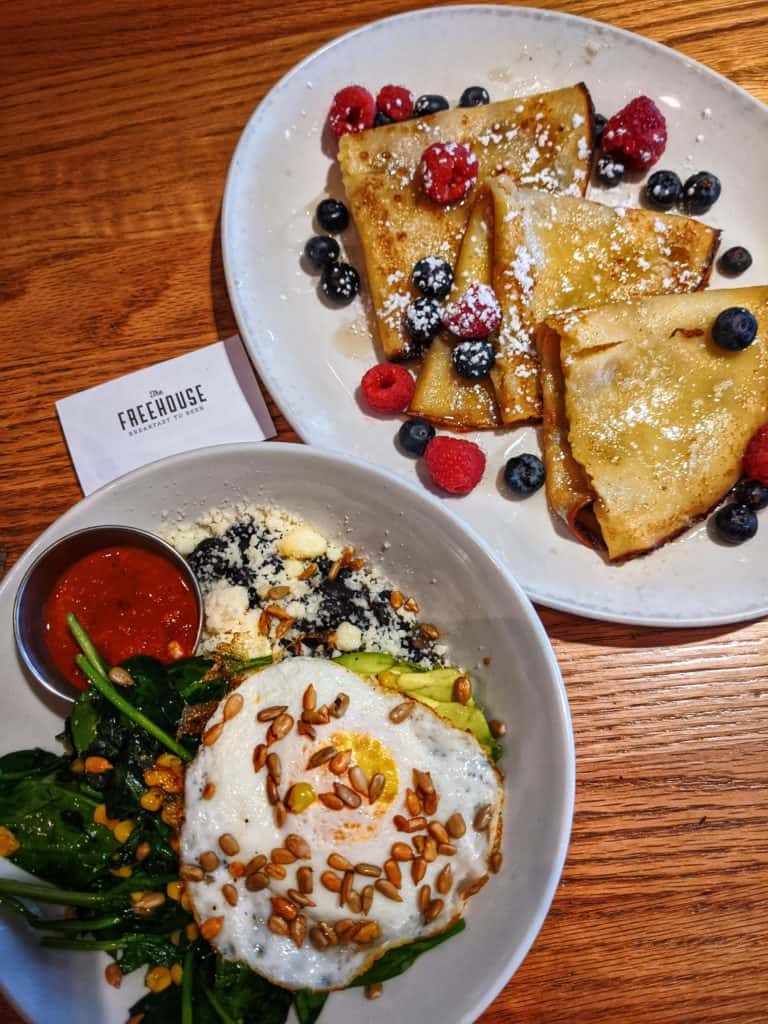 With four exquisite market-like restaurants in one a beautiful, large hall, this is a unique place to meet up with a group of friends. Try one or two kitchens in one sitting just because you fun! This is such a fun concept built in the wonderful area in downtown Minneapolis.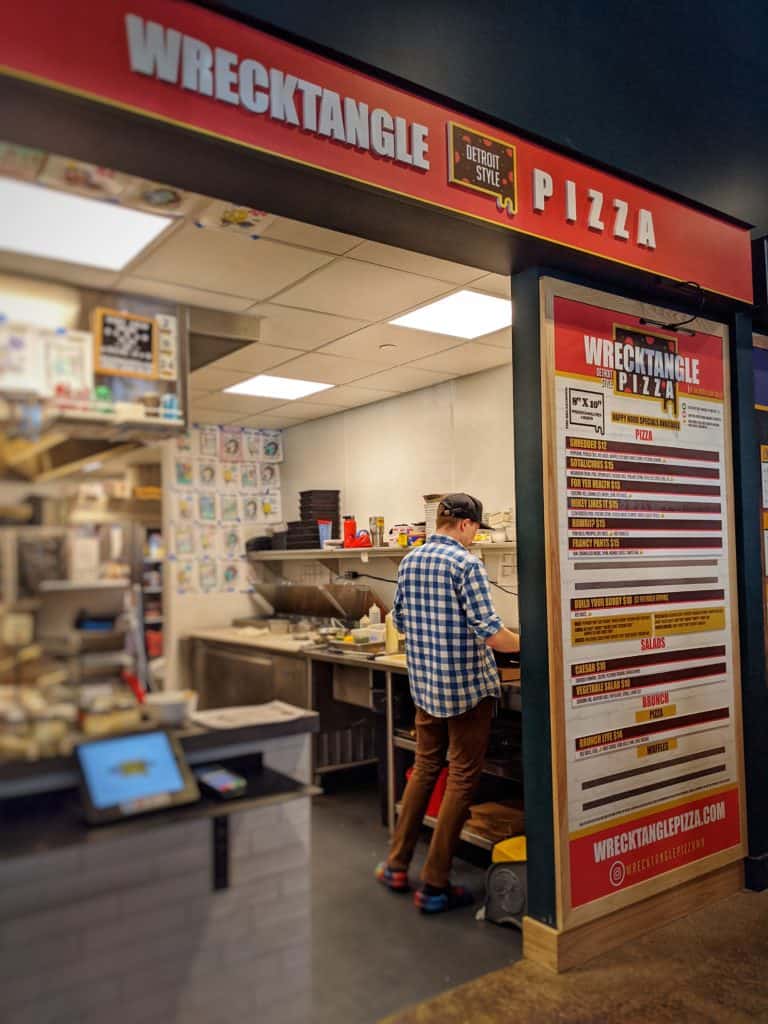 This area is super chic with over 170 lovely shops, boutiques & restaurants. Its a great place to have a wander, get lost, and explore!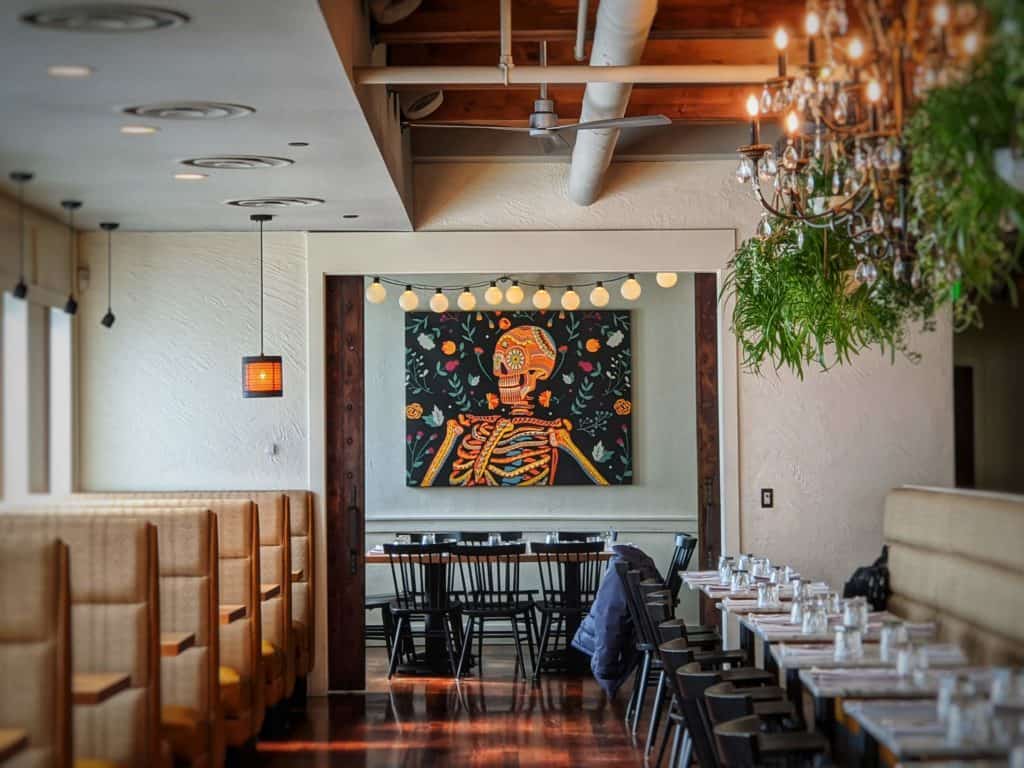 Which cuisine do I miss the most? LATIN AMERICAN & MEXICAN! I miss the qeuso dip, tacos, fajitas, burritos… the spicy things! Every time I go home, this is what I crave the most. Now, my sister, mom and I normally go to a Mexican Restaurant called Theresa's which is an absolute favourite of mine, but this time, I wanted to try somewhere knew. Cocina Del Barrio did not disappoint and now will forever be my 'go-to' place when I go home. Also located in Minneapolis, St. Paul, Target Field, and Terminal 2 at the airport (wish I knew this sooner)… you will be thanking me for this recommendation!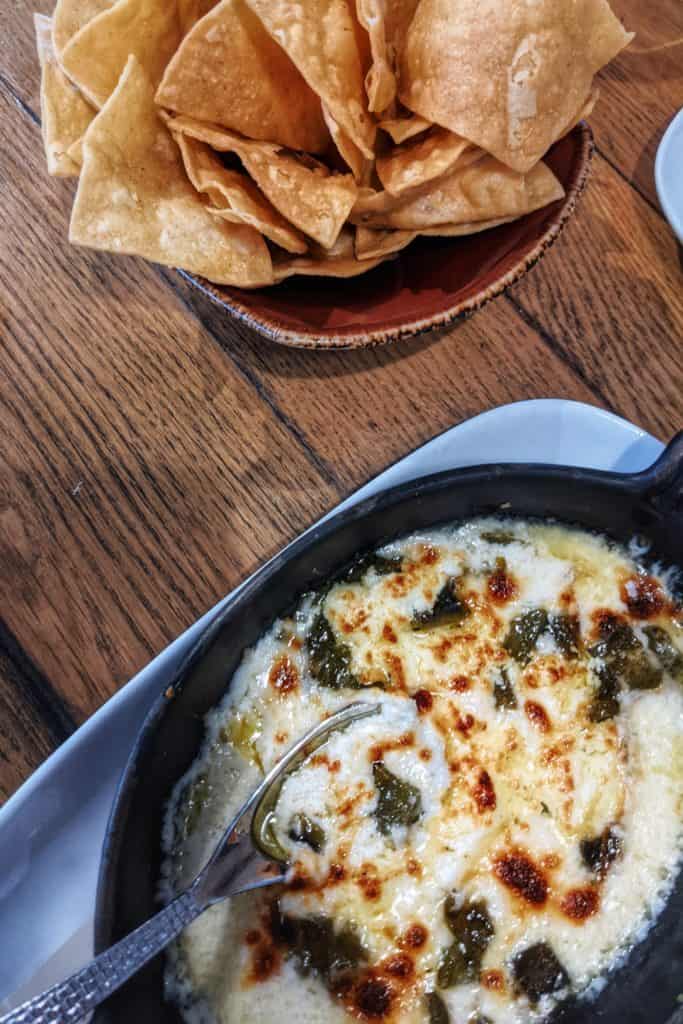 Maple Grove is a beautiful city in Hennepin County, Minnesota. The outlet mall is gorgeous with music ringing down the streets with a lot of options if shopping tickles your fancy.
With its Grand Opening in Maple Grove in 2019, you will also find this delicious gem in Stillwater, St. Cloud… and soon, Eden Prairie! I was lucky enough to have my sister have this place on her 'must tries' list since it opened! Me visiting home gave her the right push to finally get her to go. Little did she (we) know, this would be her favourite place, and my new 'go to' places when I visit home again! Brick & Bourbon has such a fun atmosphere with smiley & helpful servers, wooden walls to make it feel warm and homey as well as games upstairs to make you feel like a kid again!
Tasty Tip: What to get here? Their signature is the Mac & Cheese! Pair it with on of their delicious Bourbon based cocktails. Don't like Bourbon, all there cocktails look delicious!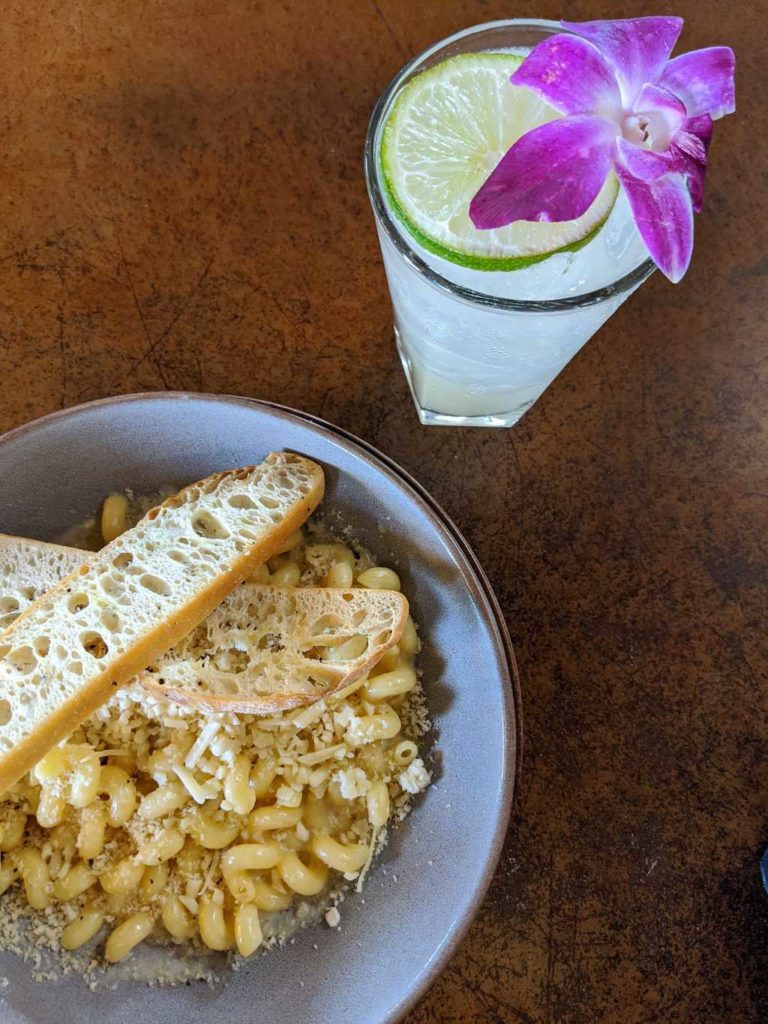 Benihana
Japanese Teppanyaki
$$$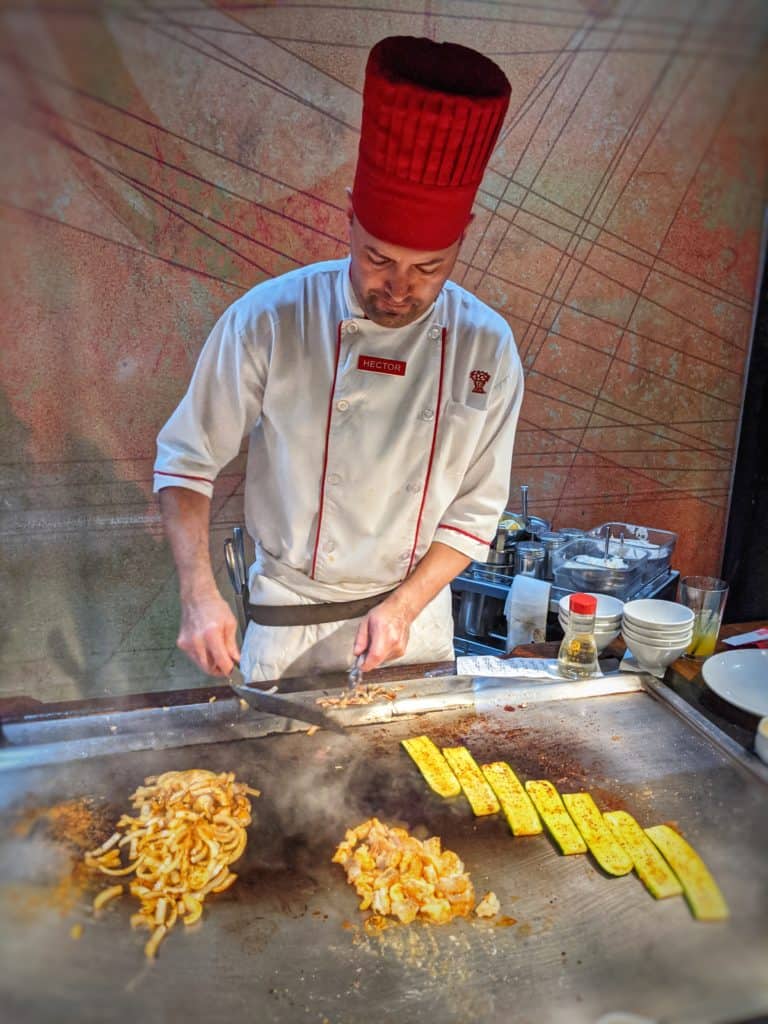 Benihana is a fantastic, entertaining experiences. There are more than 70 Benihana Restaurants around the United States, Caribbean and Central & South America… and for good reason! Having been to Japan, I. unintentionally, had high expectations. Oh my goodness, our table laughed while being showcased the creations of each of our dishes and enjoyed every single bite. It was an unforgettable experience.
History: Benihana has a lovely background story about a man named Yunosuke Aoki (a samurai descendent and popular entertainer) who moved to New York in dreams of opening up his own restaurant. After saving money by selling ice cream in Harlem streets, he opened up his first Benihana in New York in 1964.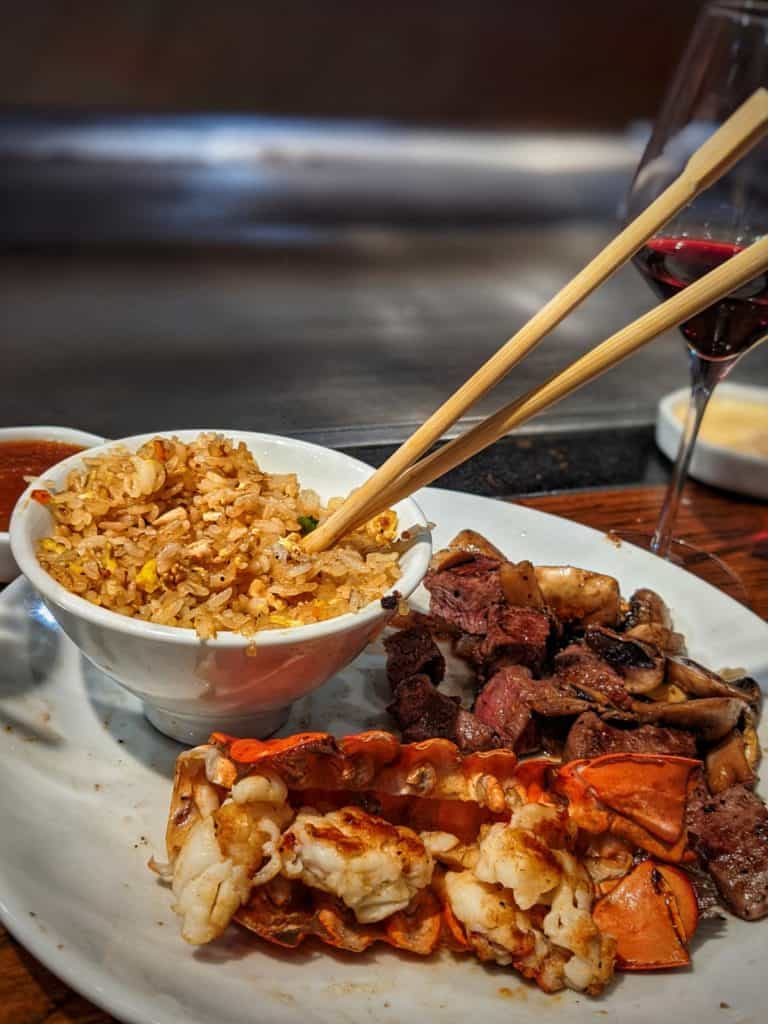 I have a sweet tooth. 100%, absolutely, I love my sweets. My guilty pleasure is ice cream! When I am homebound, more specifically, malts. However, my goal for this trip was to try new things and even though I enjoyed my Coldstone Creamery and Culvers Custard, I was very excited to try Patricks! My sister and I ate all day, but there was no way we could say no. It was delicious, it was difficult to choose, but man, did we choose well!
Robbinsdale located in Hennepin County is becoming quite the 'up-in-coming' little town. With new cocktail bars, breweries and restaurants opening up here and there, keep your eye out for this place!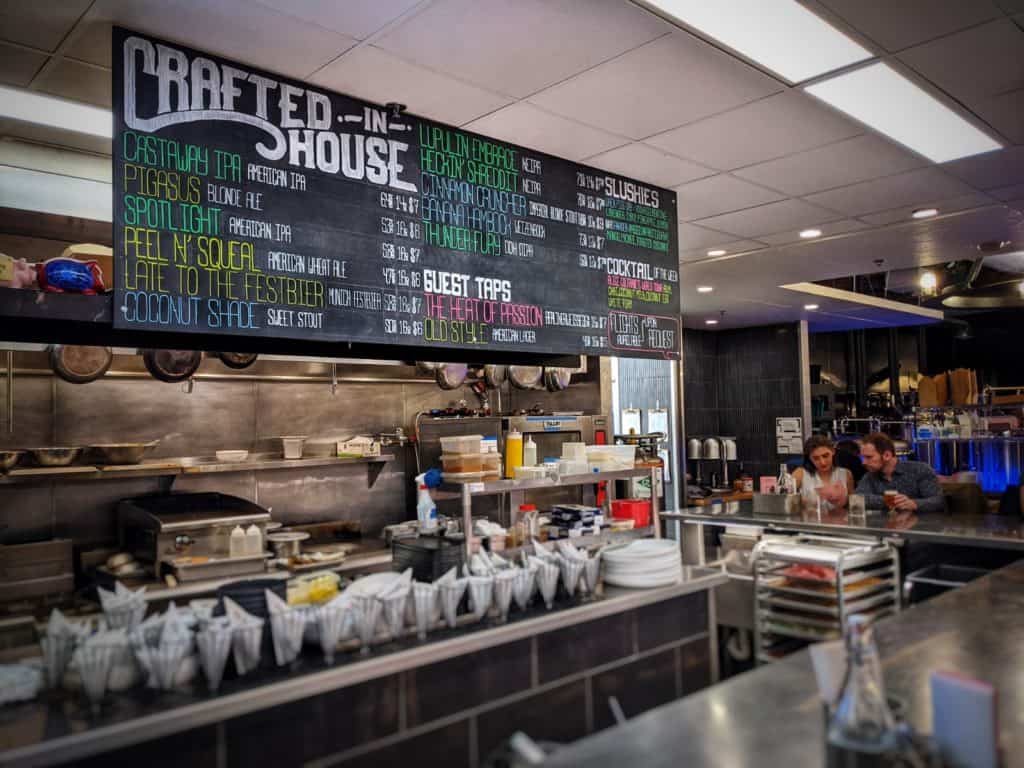 Yes, PIZZA! I heard the words 'Pizza Night' and I was game, but I was not expecting love at first bite! With so much popularity, Pig Ate My Pizza move one street down to host more pizza hungry guests. For take away or dine-in, this place has made a great name for itself. Enjoy the cocktails, beers, pizza and fantastic soundtrack!
Tasty Tip: The brioche crust is to die for… and if you feel like going out of your comfort zone, the Morning Maple Pizza is one of my favourites including maple gruyere sauce, breakfast sausage, pickled egg, over easy egg, maple syrup, bacon, micro cabbage $18
I know there are still so many places to eat, drink & explore throughout Minnesota, but for having 6 days, this is a pretty good list! I am looking forward to heading back again, adding more amazing restaurants and bars to the list! If you have any recommendations, don't be shy and please let me know!