Zug is the beautiful capital city of Canton Zug. If you feel like venturing off just a short 30 to 40 minute train ride out of Zurich, I can definitely recommend Zug. Zug has wonderful spots to enjoy great food and a wonderful stroll through the old town; however, what stands out from Zurich to Zug is the lake. Zurich lake is lovely, yes, but Zug is gorgeous as the surrounding mountains brush up against the coast.
During the summer, my parents had visited me. They had a late-ish flight and I was really trying to think what we could do on their last semi-full day in the Zurich area; however, we ventured Zurich so well, I couldn't think of any more spots. So I decided to try out the Zug Boat Trip. It was perfect! My mom even requests to do the same thing when she visits again!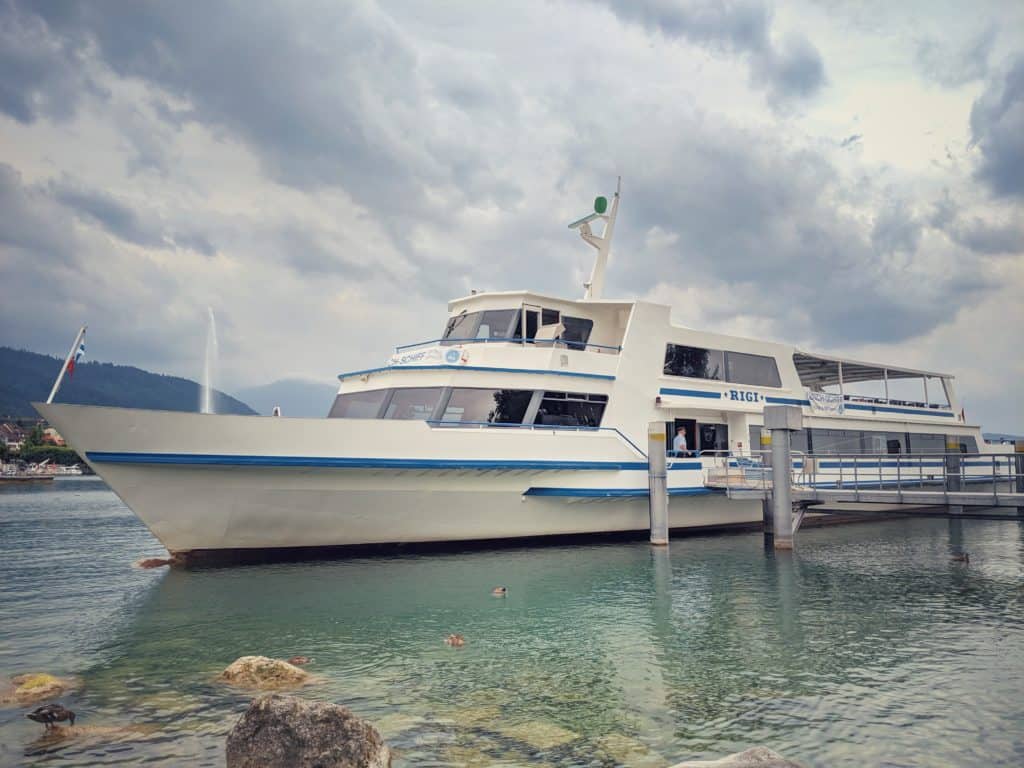 Here is the link to see the timetable for when the boat departs. Click on the fahrplan and the timetable will appear:
https://www.zugersee-schifffahrt.ch/fahrplan-und-tarife/schiffstationen/
The outdoor seating was very inviting. There is also a shaded area on the top deck of the boat that also serves food & drinks.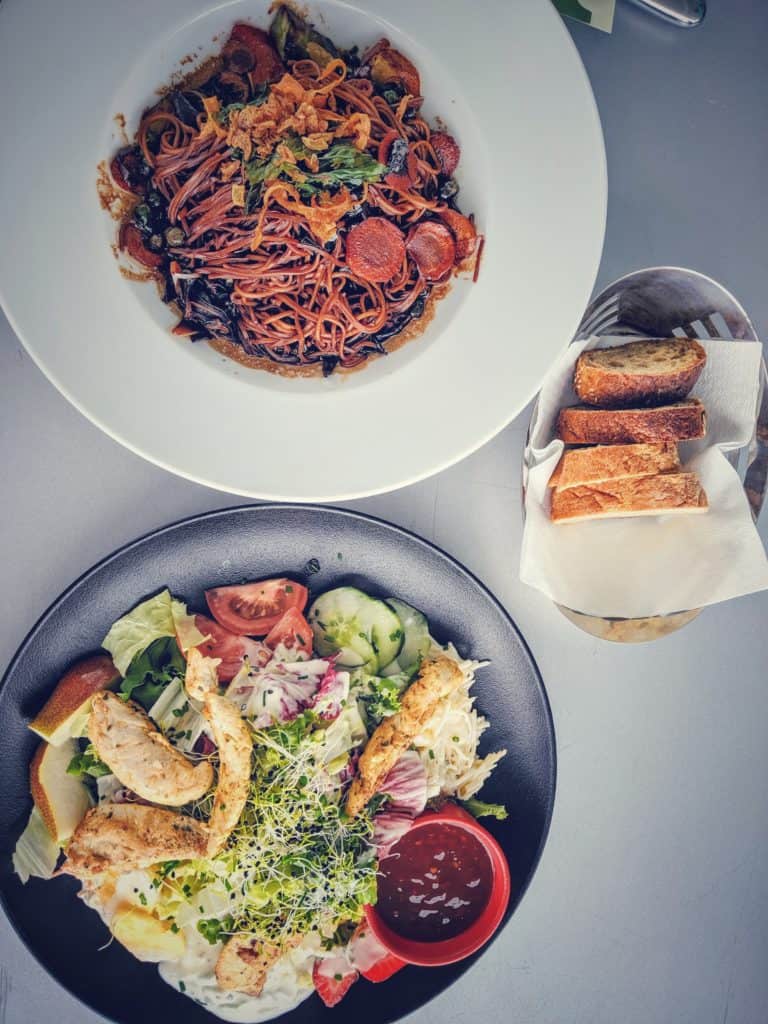 They are even all set for a rainy day. The interior is beautiful as well!
We really enjoyed ourselves and even mentioned it was one of our favourite days… even though it was so hard to say goodbye once we went to the airport. Very recommended for a wonderful day just out of Zurich.