Some restaurants deserve a personal shout out and, for me, Fischer Fritz is one of them. This gorgeous restaurant lies a short bus ride away from Zurich City right alongside Lake Zurich in Wollishofen offering fresh fish right from the lake! Fischer Fritz is not only a fishery restaurant, but it also has a campsite, beach sports & shop. Here are my recommendations for when you visit Fischer Fritz.
During the summer, check out when the sunsets and book a table on the upper deck terrace. You will get a lovely view of the Zurich Lake and slowly spot the Zurich City lights starting to shine. Start with an aperitif (Aperol Spritz or Hugo), or maybe a glass of wine to enjoy the lovely ambience.
Insider Tip: This is not just a summer place. In winter, they have a lovely space inside leaving a warm cabin feel.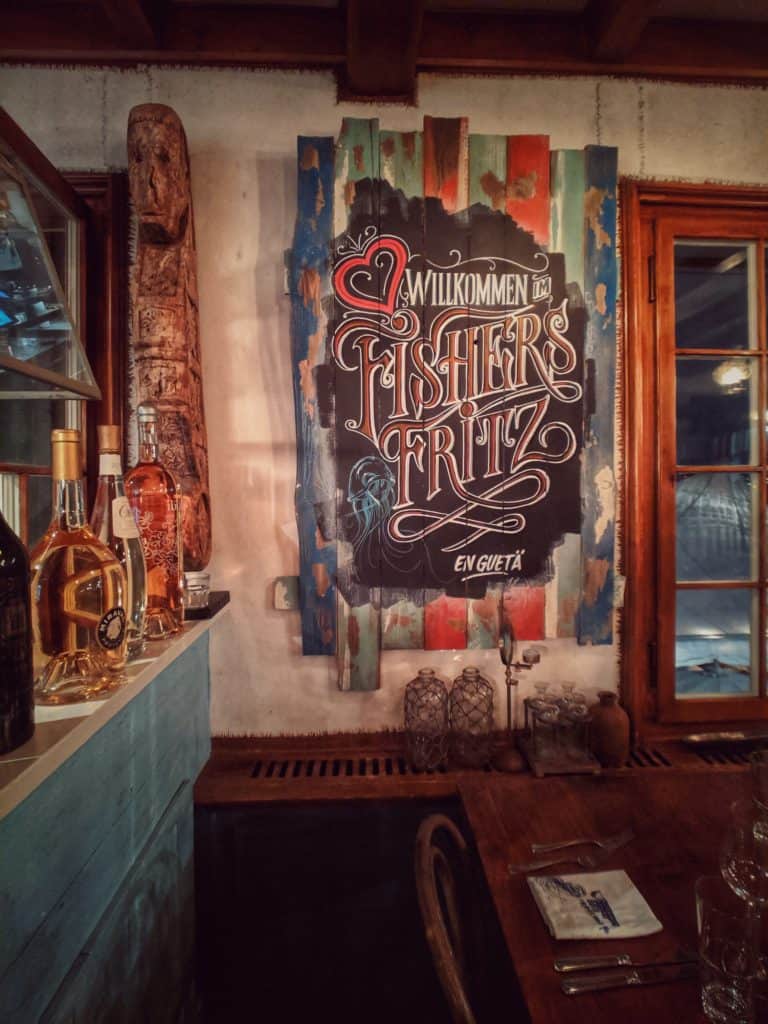 Their menu is gigantic. Literally. Their most popular dish is the 'Fischknusperli'. As mentioned before, their fish comes directly from Lake Zurich. There is a large variety of fish that they offer between Fr. 24 to Fr. 38; however, depending on the catch that day, sometimes they tell you exactly which fish they have. Go with it! It will be amazing. I can highly recommend this dish with a side of their famous Truffle Fries.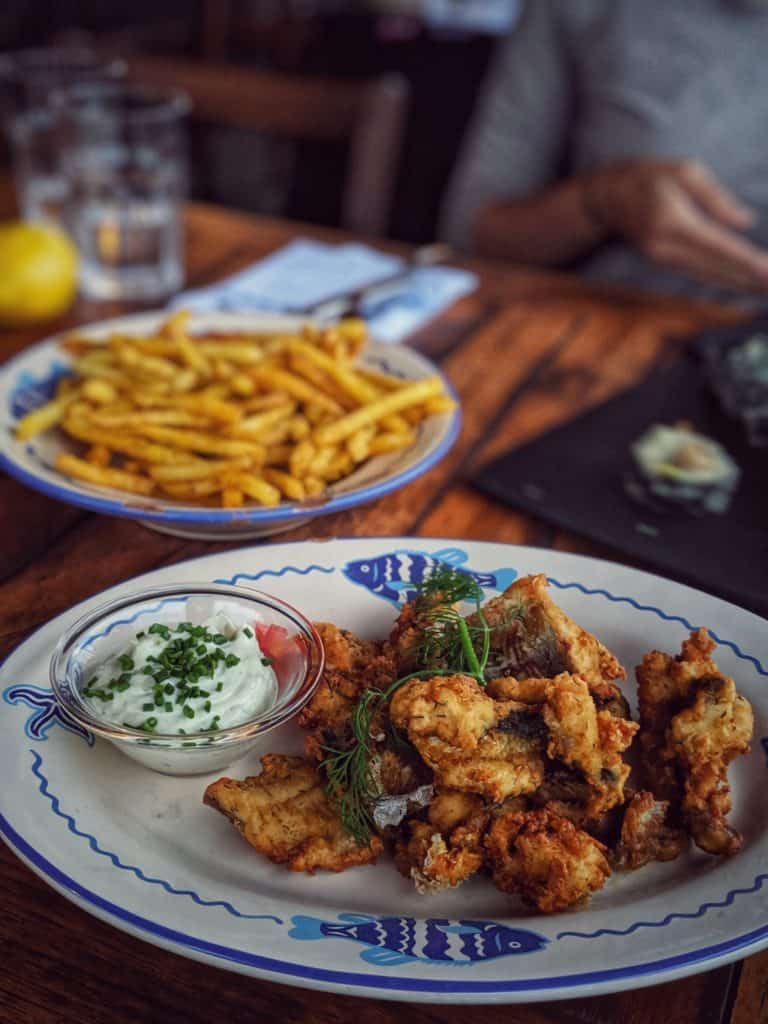 We also took a leap and tried their sushi as well… it did not disappoint!
When you are having such a good night and everything is going right including the conversation, the beautiful evening mother nature brings, you can't help but want dessert! Their warm chocolate cake with yoghurt ice cream was superb! Go big or go home I say!
If you don't like fish, don't worry! They offer salads, chicken wings and other assortments. You won't regret going here.
So grab your date or group of friends & family and enjoy an evening here. I know I can't wait to come here again!