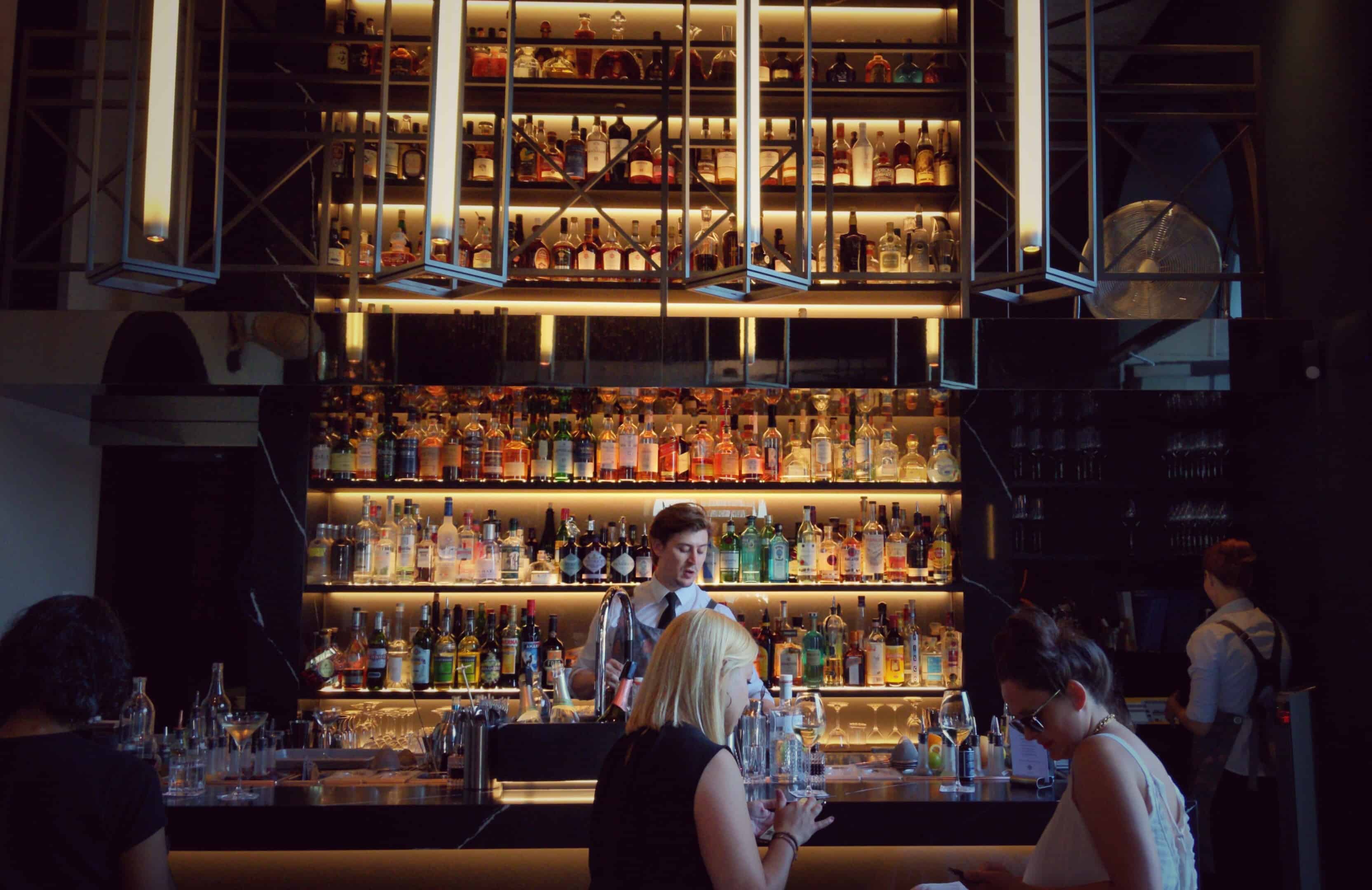 There are parts of Zurich that are truly up-and-coming with great places to meet up with friends or to even start a romantic date. Here are a few visit-worthy bars I can recommend to you! Do keep in mind that Zurich is quite expensive. Cocktails will range between Fr.14 – Fr.18 and beers and wine served between Fr.6 – Fr.10.
Kronenhalle Bar
Classy Cocktail Bar
Price Range: $$$
This bar is absolutely legendary. You feel like you are going back in time when entering this exquisite bar. With marble tabletops, dark green leathered chairs amongst gorgeous wood structuring the building, it gives you a feeling of class & elegance. Bartenders are dressed in perfectly white suits ready to attend your cocktail desire. Even though it is quite expensive, it is so hard not to get two drinks as their unique cocktail menu is extensive. Come and enjoy a drink before heading off to dinner. It will be worth it.
Central
Unique Signature Cocktails
Price Range: $$$

Located in Kreis 4, Central enjoys creating recipes that have been around for a while. However, with these timeless classics, they do enjoy creating a modern twist to enhance tastes and flavours.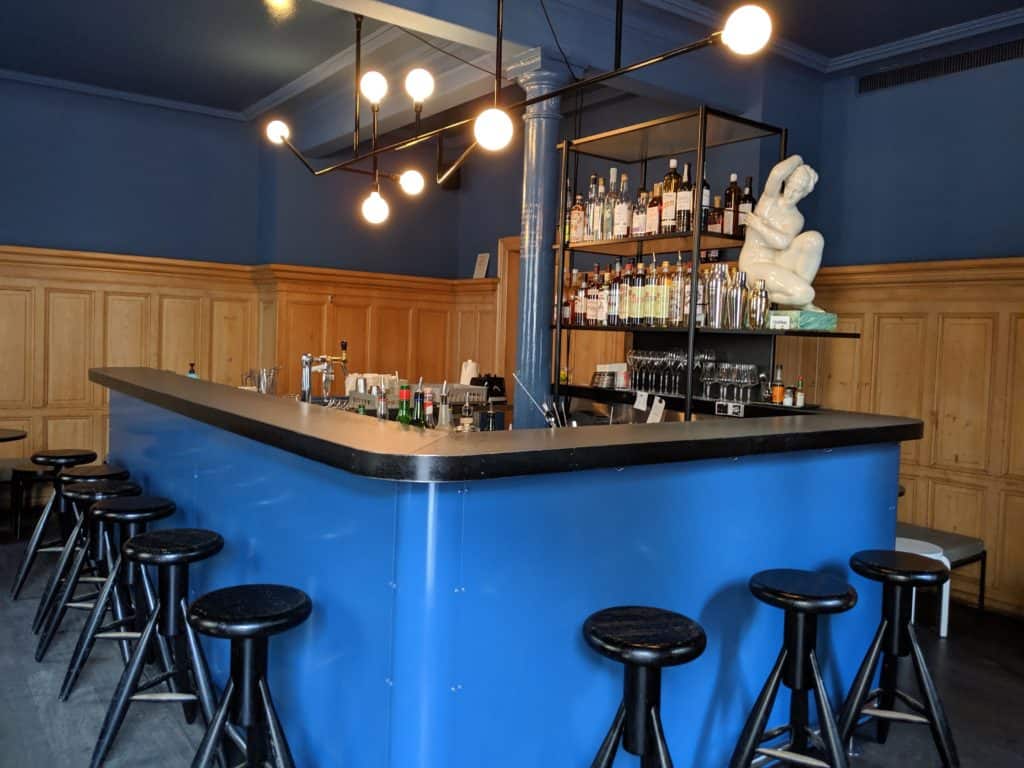 Felix
Quirky & Fun Cocktail Bar
Price Range: $$
Located in Kreis 4, Felix invites cocktail enthusiasts to join them in sharing the love for good drinks and friendly smiles. They do enjoy creating traditional cocktails; however, have a great list of their own collection to try as well!
Old Crow
https://oldcrow.ch

One of Europe's Best bars
Price Range: $$$
Located in the heart of the old town in Kreis 1, you will find this gem of a bar! Taken back in time, you will directly see the wide range of spirits & liqueurs the Old Crow has to offer. This is one place we always take our guests as the bartenders are very professional and meet to every individuals needs and wants. Expensive, yes… worth it, definitely! The only thing that will make you leave this place are the prices, but don't let that scare you! Definitely one of my top bars to go to in Zurich.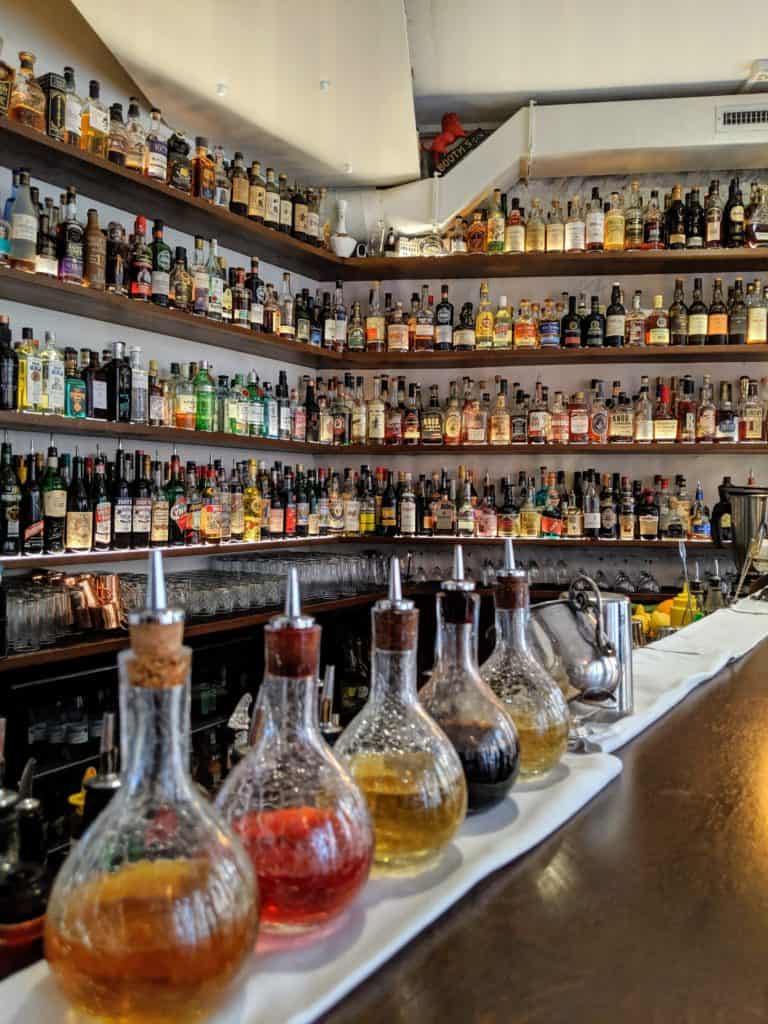 Nachtflug
Nicely crafted cocktails
Price Range: $$

Whilst wandering through the streets of Old Town Zurich one night, it started down pouring. My husband and I ran to the nearest place to wait out the storm, and how lucky we were to find this Nachtflug (meaning: Night Flight). Nachtflug has a dark, but welcoming atmosphere with very delicious cocktails and a good selection of beers and wines! A great place for a pre or post dinner drink… or if it starts to rain!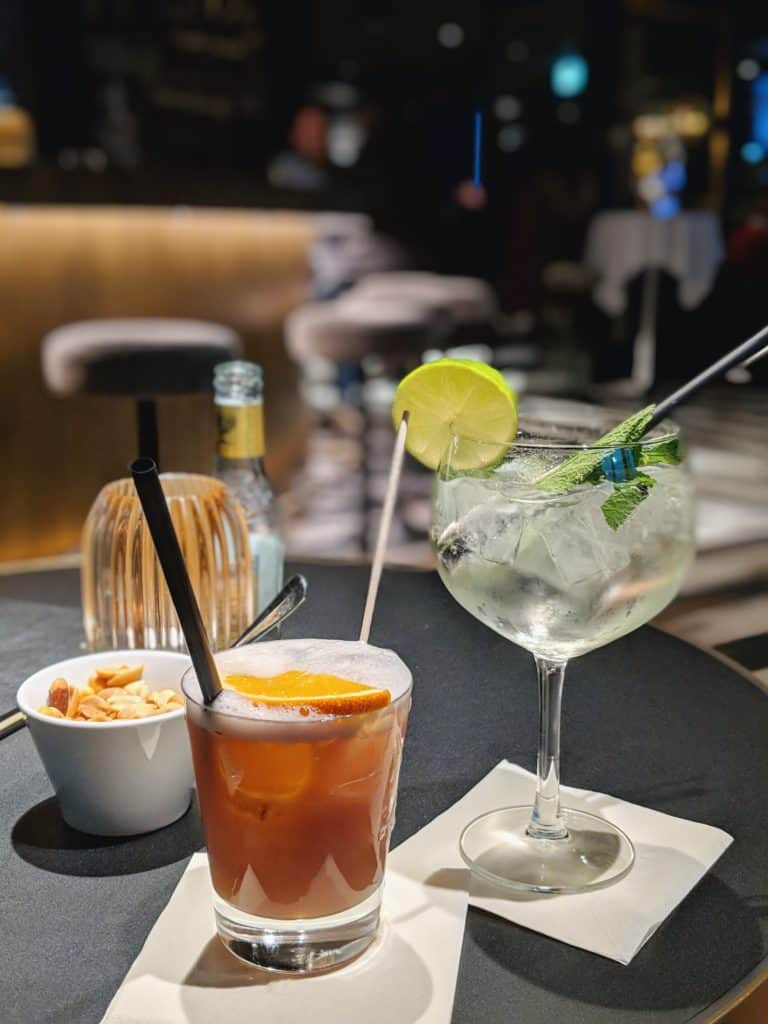 Dante
https://www.dante.bar/

Tasty & Classy Cocktails
Price Range: $$$

Dante has been on the list to enjoy a drink for quite sometime. Spotted on the corner of a building in Kreis 4, this is a place where locals know they will be served great, fresh and new cocktails! As the season changes, so do the cocktails! Very creative and innovative, it makes you want to go back to try them all. Expensive, but absolutely delicious! One drink won't hurt you or your wallet.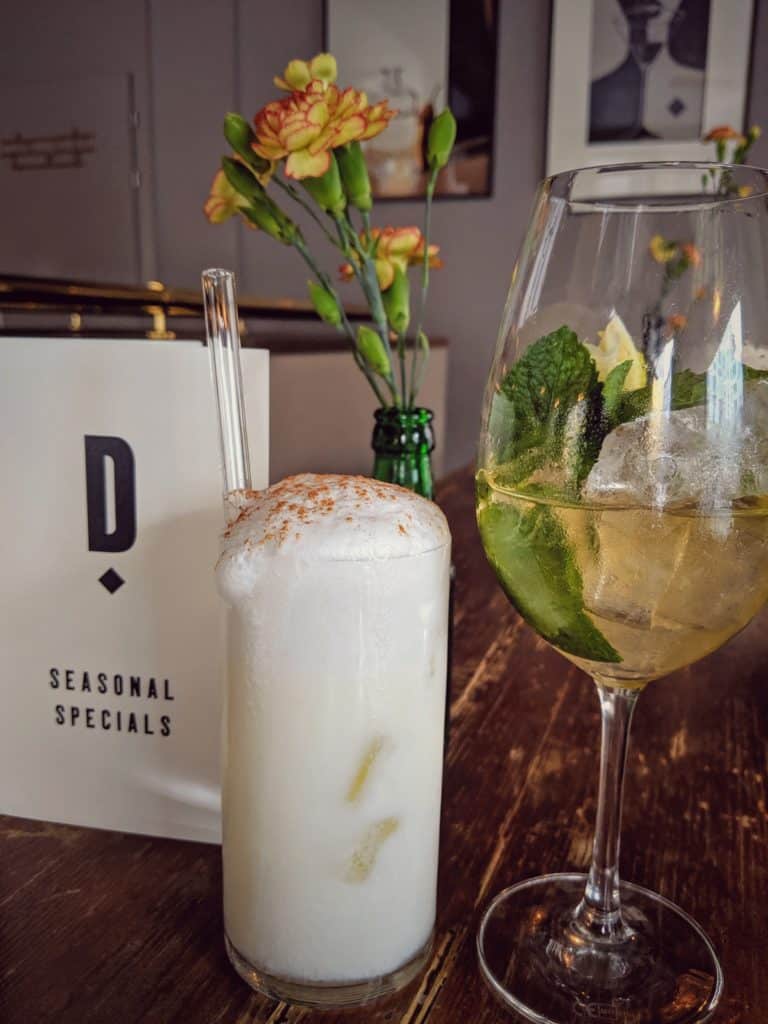 El Lokal
Fun Hipster Bar
Price Range: $$
I have a friend who lives in Basel (1 hour direct train ride away from Zurich). In order to meet with her as much as I can whilst she visits her family here in Zurich, we always end up meeting here for a quick chat and a drink as it is quite close to the Zurich main station. El Lokal is a very cool bar. With random decorations and trinkets all over the place, it makes for a very fun atmosphere. In the summer, they even have a terrace right next to the river. This is a great place to come for a beer or two.
International Beer Bar
http://www.theinternational.ch/

A selection of 'all over the world' Craft Beer
Price Range: $$
International Beer Bar is located in Kreis 5. There are many incredible restaurants in Kreis 5 (which you can check out in my 'Best Restaurants in Kreis 5, Zurich article), so this is a great place to go before you head off for dinner. The menu is always changing and they offer great recommendations if you want to try something new. For the beer drinkers, or not, this is a great place to try new unique flavours that you didn't even know existed.
4 Tiere
www.viertiere.ch

Gin Cocktail Bar
Price Range: $$$
Calling all gin lovers! 4 Tiere is placed in Kreis 4, and have over 500 Gins from all over the world on offer. This is one of the most extensive assortments I have seen in a very cozy and relaxed environment. They even offer afternoon gin workshops, which is my must do in Zurich bucket list!
Raygrodski
Classic & Creative Cocktails
Price Range: $$$
Tucked in the midst of wonderful restaurants in Kreis 3, you will find this classy cocktail bar. Raygrodski has a very chill and retro atmosphere lending it to be a great place for pre or post dinner drinks… or even a start to a night out! Most of the cocktails are the bars own creations which makes it extra spectacular!

The Brick
Unique Cocktail Bar
Price Range: $$$
The first impressions in this bar located in Kreis 4 is the industrial-like decor. A very chic, classy and laid back bar with an eye catching menu and cocktail names! This is a fun place to try a new creation and get excited to see how it is presented to you at the table.
Tales Bar
Speakyeasy Type Cocktail Bar
Price Range: $$$

I am obsessed with speakeasy bars! Coming from the states and traveling to places such as New York and London who have the coolest speakeasy bars… it is something I always search for. Now, this is NOT a speakeasy bar, but it is definitely decorated like it keeping an intimate atmosphere and unique decor. You will find this bar in Kreis 4.