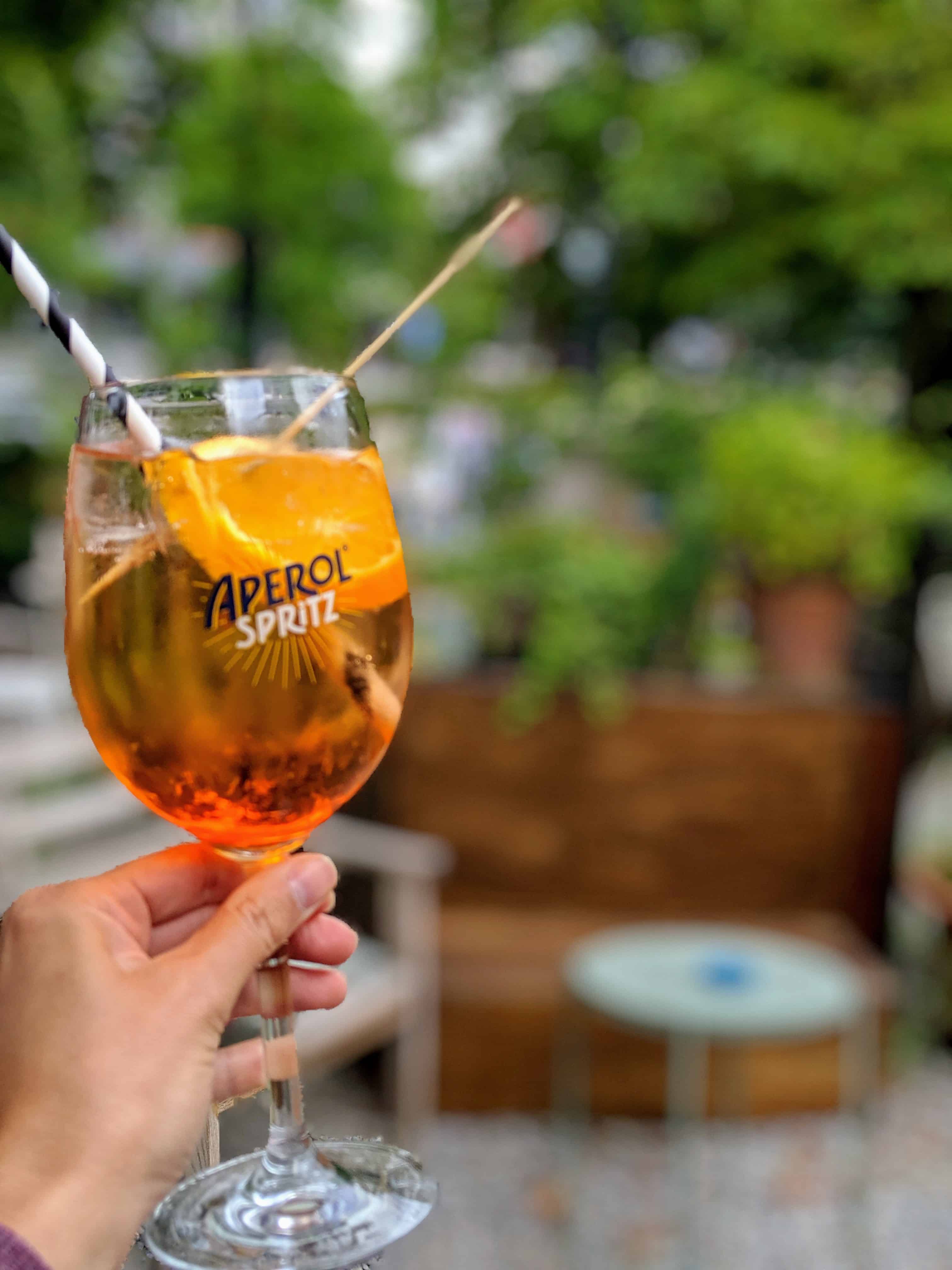 Whether it be by Zurich Lake, the Limmat River or in a beautiful garden within the city, Zurich has some fantastic outdoor bars to offer! Here, I have included a few of my recommendations and the website for you to explore even further!
Frau Gerold Garten
Sodas, Beers & Long Drinks
Price Range: $$
Located in Kreis 4, this is a great place for relaxing with friends in an urban garden setting. I love enjoying this place after work or before heading off to dinner to enjoy the sunshine with good drinks, grilled food & chats. There are also small shops and a few events throughout each season!
In winter, they actually create a heated wooden pavilion where you can enjoy more grilled foods & fondue!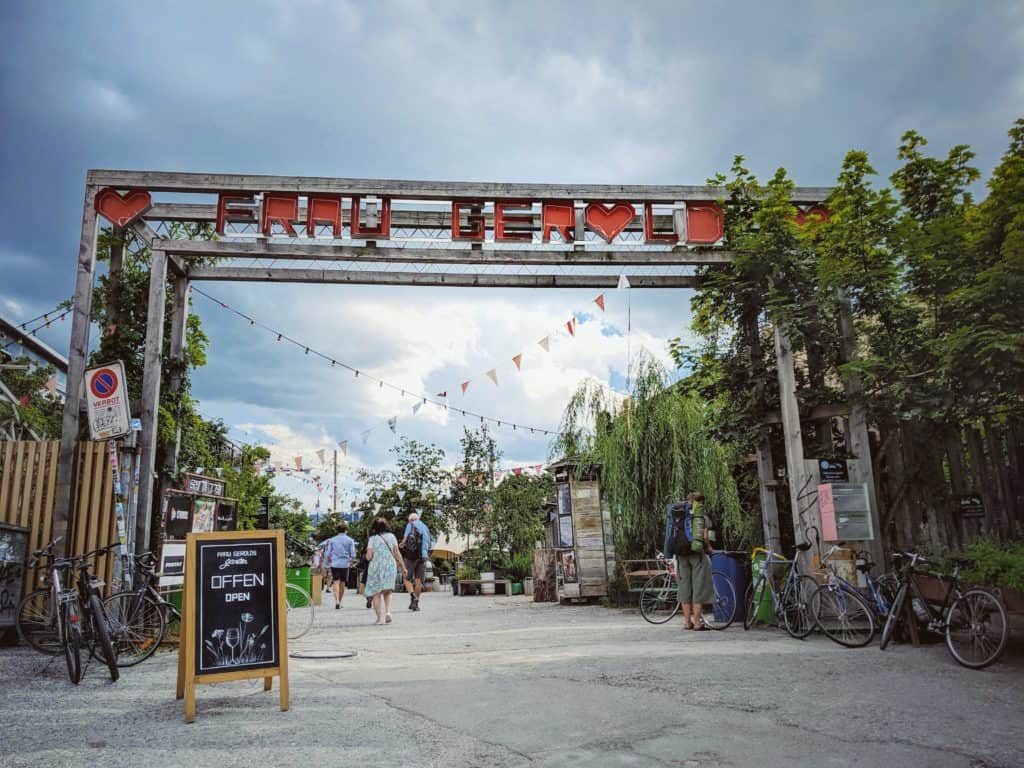 Rimini
Beer, Long Drinks, Aperitivo
Price Range: $$
With its perfect location in Kreis 4, this is a popular spot for me to grab a drink with a friend after work or just before dinner. During the day, this is a swimming area for men. It is quite cool to see how they transform it into an even bar with cushions, trees and music to bring out a great evening out atmosphere. Right in the midst of the river, this is a must go place for summer vibes. You can buy pizza & grilled foods here too if your stomach starts to rumble.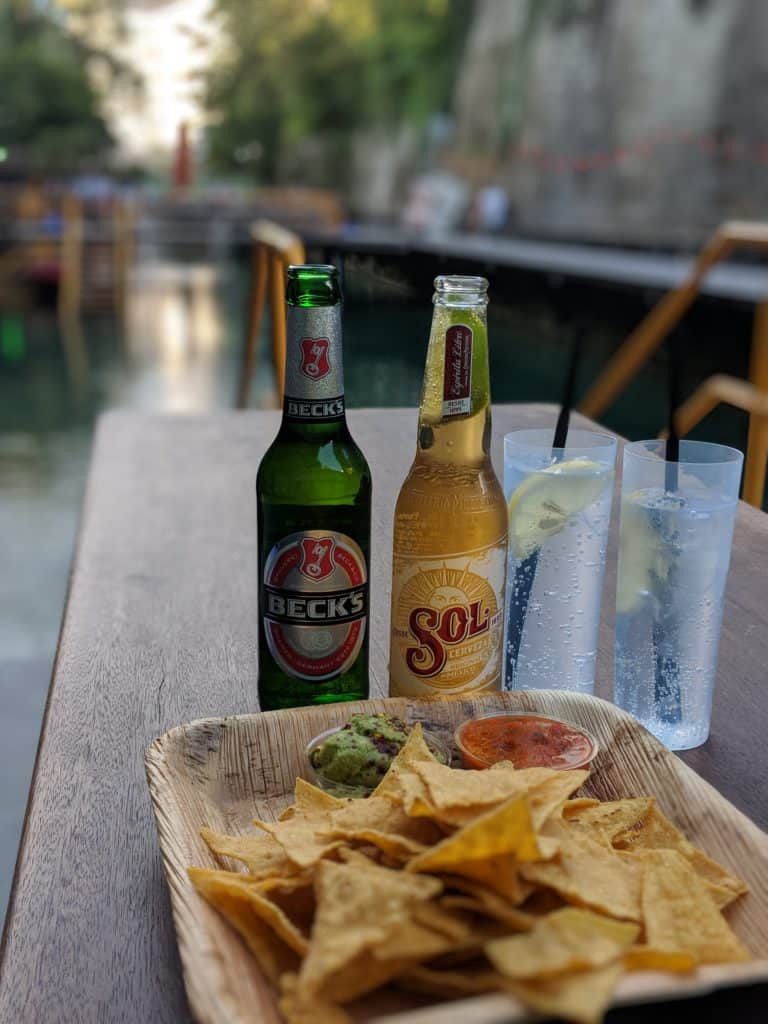 Barfussbar
Romantic Outdoor Riverside Bar
Price Range: $$
This is a really beautiful and cool bar located right in the heart of the city! Bare-feet are encouraged here while sipping on your drink of choice or snacking on a small bite to eat. This is one bar where you must keep an eye on the website as there are a lot of open and closed events going on, including live music and DJ's.
Primitivo
http://www.primitivo.ch

Beer, Wine, Long Drinks
Price Range: $$
Primitivo is a very casual and easy going place to enjoy a drink by the fast-paced Limatt River. Its a great place to people watch or go for a swim yourself in the center of Kreis 6. BBQ is on hand to compliment the drink of your choice.