In Kreis 2, you will find summer swimmer and lake loungers in this residential area of Zurich. These, of course, means that there are great locations for wonderful food & drinks. It is the perfect district to get away from the city center and to enjoy the beauty of Zürichsee and the Zurich countryside. Here are my recommendations for you:
Fork & Bottle
American Restaurant
Price Range: $$
Fork and Bottle has a constantly changing seasonal menu with a great brunch, fantastic BBQ & a wonderful array of craft beers. It has become a bit of a hub for Expats here in Switzerland, but with a location close to the river and friendly, welcoming staff, and not to mention, their exquisite food, it is hard not to come by and enjoy an afternoon here!
Fischer Fritz
Fresh lake fish & grilled meats
Price Range: $$
Fischer Fritz is a lovely waterfront restaurant with a terrace overlooking Zurichsee. It is a fantastic place to enjoy a lovely glass of wine and their famous "Fischchnusperli" that is freshly caught from Zurichsee daily and created into an amazing fish and chips dish. Fischer Fritz is also the only Campsite in Zurich City which adds a very casual and neat atmosphere to the place.
Inside Scoop:
If you book for a table in summer, email to make sure you get the balcony terrace seating!
It is also worth to come in winter as the inside of Fischer Fritz is a warm and cute lakeside cabin environment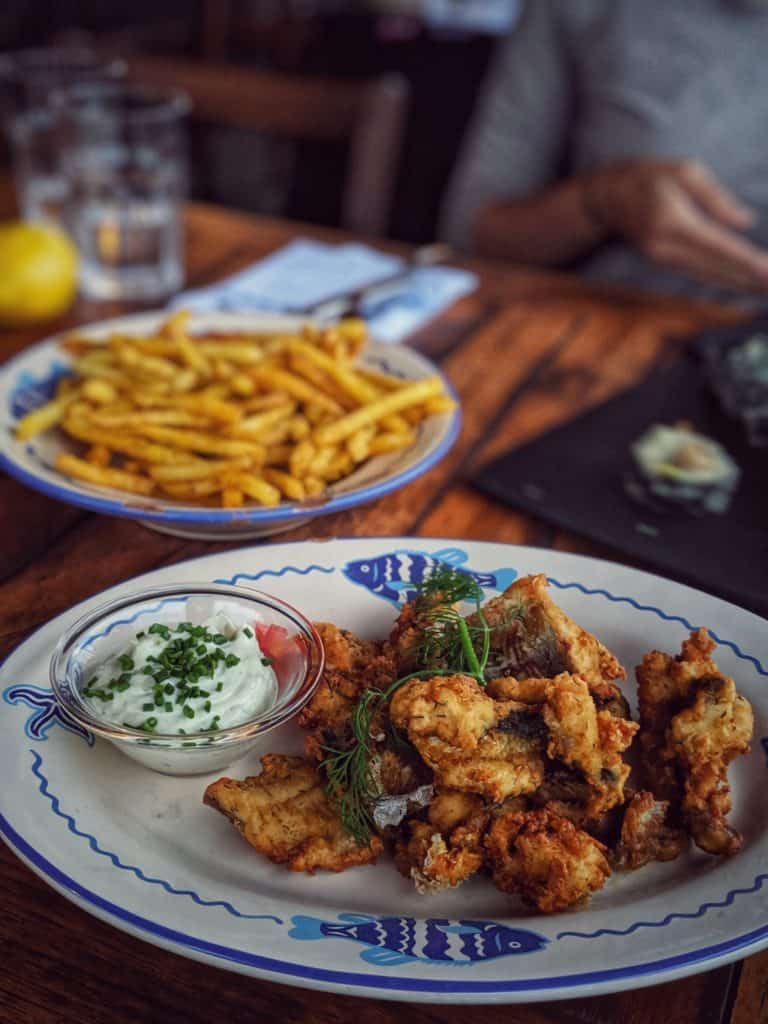 Mönchhof am See
Swiss Restaurant
Price Range: $$
The first time I went here with my man, we went for a romantic evening by the lake. However, we realised that it is not only for the romantics, it is a gorgeous location for anyone to enjoy a drink, an apero or, of course, lunch or dinner. You will see families, friends, couples… everyone and anyone looking for good food in a great location by the lovely Zurichsee. Mönchhof allows you to see a town just outside of the Zurich City Center, I truly can't recommend this place enough. Tasty salads, fish and chips, grilled meats and a good selection of wines & beers will be found here!