Zurich's Old Town is a gorgeous place for a stroll through the variety of unique shops and for checking out the historical features including the Grössmunster & Fraumünster Church. It is also is a great place for people watching and enjoying a good meal in between all your Zurich exploring! So here I am, sharing you my go-to places when I have visiting guests or I find myself roaming through the streets of the Old Town as well! Keep in mind, Switzerland is not cheap, but the meals are worth it, I promise you!
Hiltl
http://hiltl.ch

Oldest Vegetarian Restaurant in Europe
Price Range $$$
Founded in 1898, Hiltl has always served Vegetarian dishes. Back then, being a Vegetarian was not seen as a good thing and Hiltl did not do that well. However, you will not see this restaurant full of Vegetarians and Non Vegetarians alike. The selection of salads, soups, buffet, a la carte & takeaway is perfect for any foodie to enjoy. I recommend going for the buffet style, paying based on the amount of weight your plate is.
My recommended dishes:
Hiltl Tatar made with eggplant, egg, capers & toast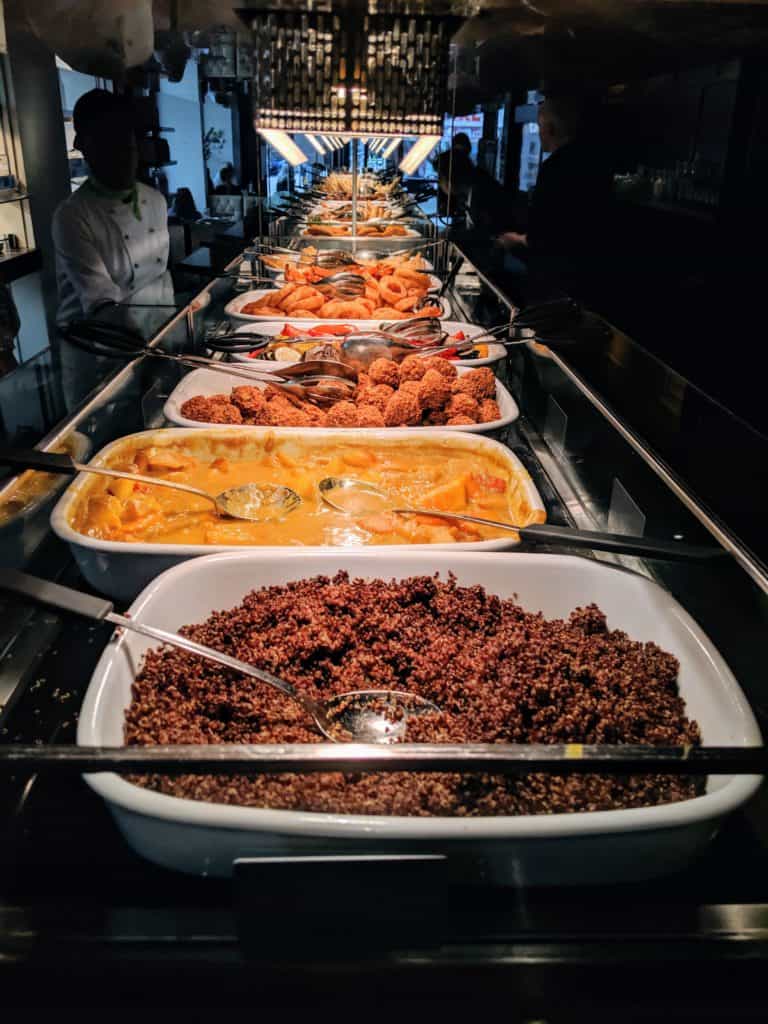 Babu's Bakery
Bakery & Coffeehouse
Price Range: $$
Babu's is a unique, urban and cozy place to enjoy breakfast, brunch or lunch. You can end up spending hours here as it definitely has that 'comfortable, home' feeling. They have a variety of coffee, tea & smoothies and offer salads, bagels & quiches too! Save room for one of their scrumptious, daily-made cakes & scones!
Recommended Dish:
Avocado bagel: Fresh avocado, smooth cream cheese, sun-dried tomatoes and herbs on a warm wholewheat bagel – Fr.15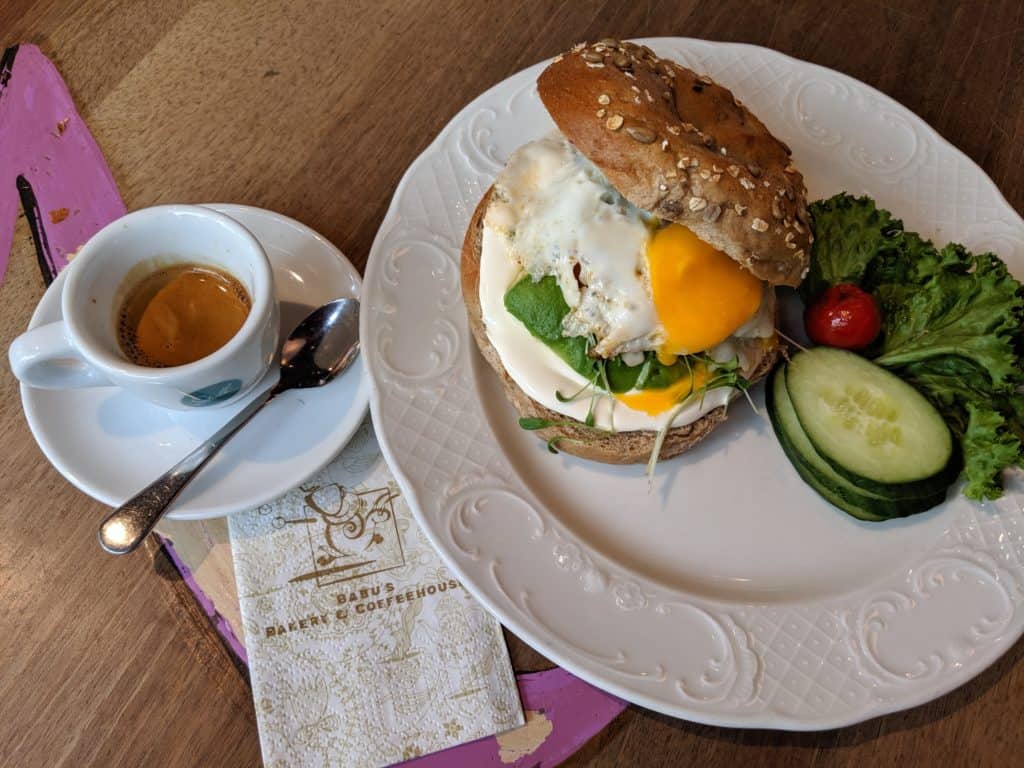 Zeughauskeller
http://www.zeughauskeller.ch/home
Traditional Swiss Cuisine
Price Range: $$$
This place is just… so cool. Built in 1487, Zeughauskellar used to be a place to hold armoury and weapons. Legend has it, the great national Hero of Switzerland, William Tell, had his crossbow issued in the building. Tourist and locals alike eat here to enjoy the fantastic Swiss selections including hearty meat dishes and cold cuts.
My recommended dish:
Whole pork shank marinated with fresh herbs and oven-roasted, simmered in dark draught beer and served
with fresh potato salad – Fr. 31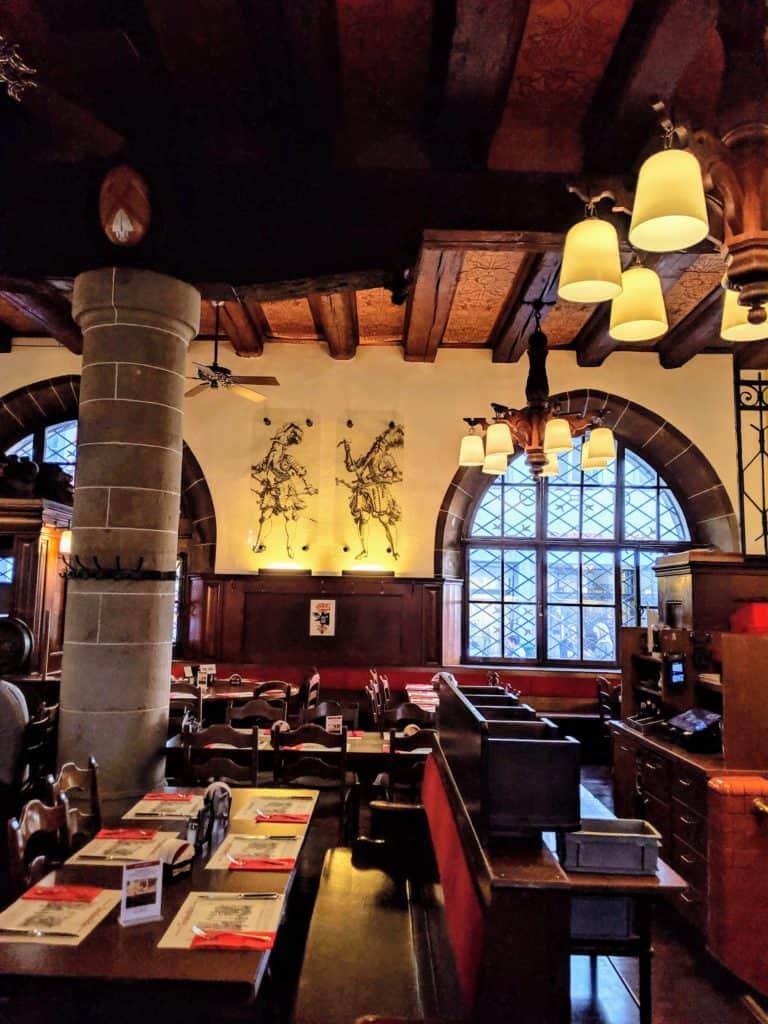 Moudi
Lebanese Cuisine
Price Range: $$
Moudi is a colourful, relaxing restaurant & bar that offers individual dishes as well as sharing platters for all. It definitely displays a Middle Eastern feel with bright and decorative chairs and tables allowing you to feel like you have traveled across the world. The mezzes and grilled meats are delicious in this quaint place.
Recommended dish:
Mezze Platter for two: includes a variety of warm & cold dips as well as salads – Fr. 27 p.p without meat — Fr. 37 p.p. with meat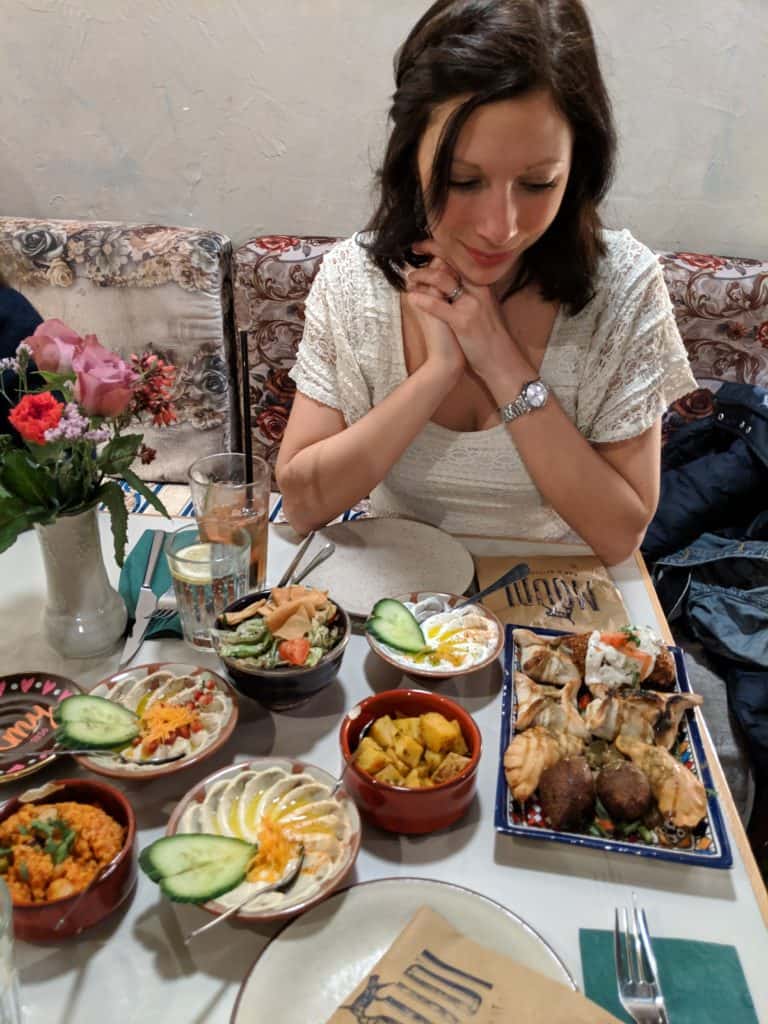 B.Good
Burgers & Salads
Price Range: $$
Outside of blogging, I am a teacher who works at a Bilingual School. A student of mine told me that her father opened two B.Goods in Zurich and said 'you must go!' The first time I went, I had a burger and sweet potato fries. Very good, but to be truthful, there are a lot of amazing burger joints in Zurich. When I told her I went and got the burger, she told me to go straight back and get a salad bowl. Now, this was the winning piece for me. Amazing selections of crispy salads and whole-grain salads. I am a fan of the whole-grain salads where you can choose between quinoa or super-grain mix tossed in marinated kale and topped with their ideas on the menu. If you need a break from hearty meals, this is a great choice.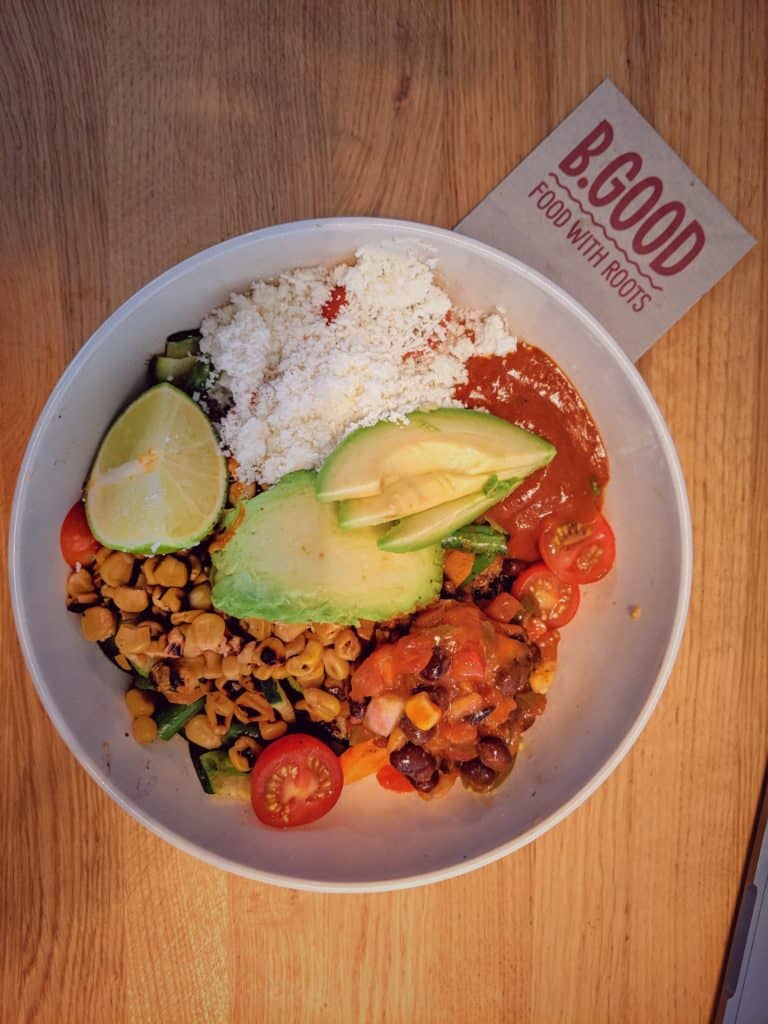 Bauernschänke
Swiss 'Sharing Style' Restaurant
Price Range: $$$
This place was recommended to me by one of my best friends who happens to be a Swiss-raised Italian Foodie! Whatever she recommends is always top-notch! The Bauernschänke menu offers 15 to 20 dishes recommended for sharing and changes throughout each season as they use local ingredients from the market. For lunch and dinner, and even though a bit pricey, this place is fantastic!
My recommended dish:
Pictured below *but remember, the menu is constantly changing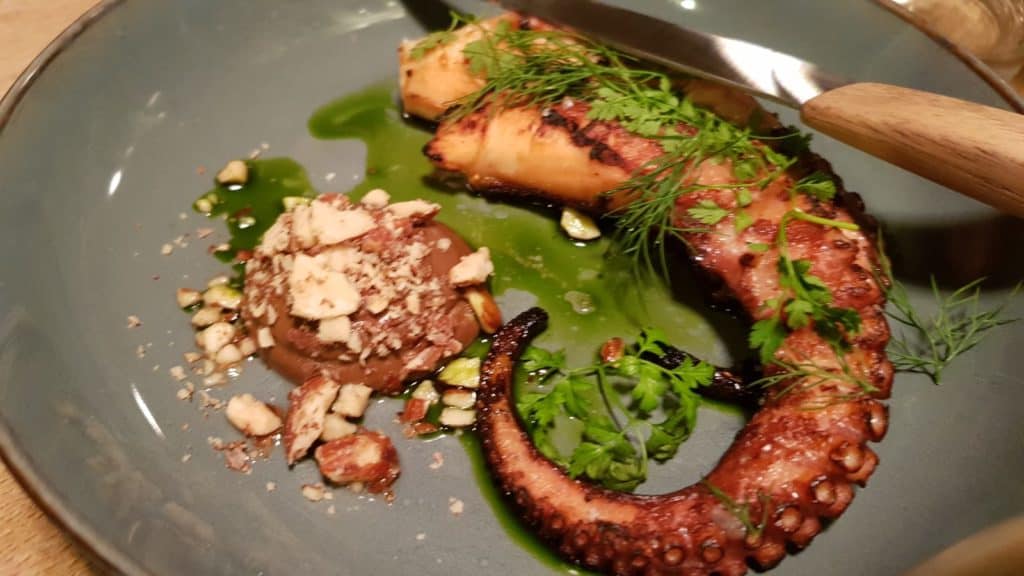 There are TONS of restaurants and cafes in the Old Town of Zurich and I know I have plenty more places to explore; however, these of the places that truly caught my eye (and stomach)!