In Kreis 3, you will find more of a residential area extended through the lower part of Uetliberg Mountain. There are plenty of hiking paths to enjoy the pure Swiss Nature. Kreis 3 has also become a great spot for casual restaurants catering to International Cuisine. There are plenty of good eats here and I am constantly checking and exploring them! Have a look for yourself…
Yardbird
Southern Fried Chicken
Price Range: $$
Being from the States and loving America's Southern Comfort food, when I heard a Fried Chicken Restaurant was arriving in Zurich, I knew it would be love at first bite. Yardbird is Zurich's first Southern Fried Chicken Restaurant and its owners also have brilliant restaurants 'The Bite Gourmet Burgers' and 'Brisket Southern BBQ'. The Swiss chicken is brined for 24 hours, tossed in spices and double-fried with buttermilk! You have choices of wings, 4 pieces, burgers or even wraps. There is also a variety of multiple sauces and tastes. My Minnesota Mama visits me quite often, and this is the one place she asks to go to… TWICE! Open for dinners only.
Recommended Dish:
Seoul Style: tossed in a delicious roasted soy garlic & apple vinegar sauce Fr. 28.5
+
Mama's Favourite: Parmesan Garlic: coated in a homemade garlic butter, topped with parmesan Fr. 28.5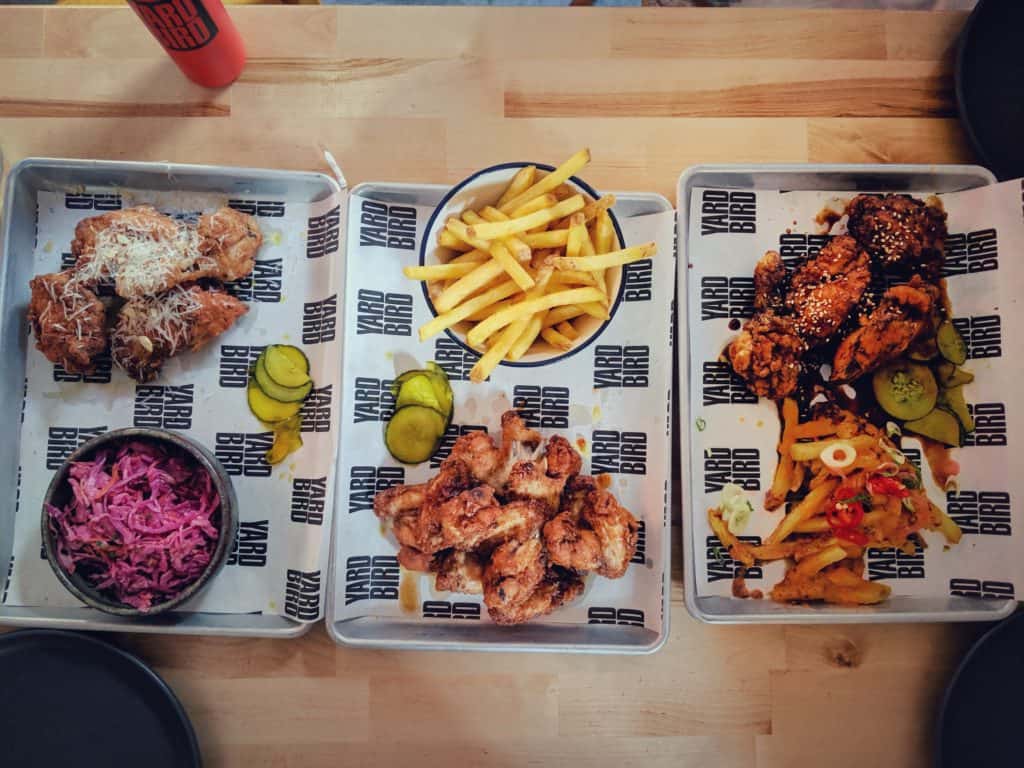 Ooki
Japanese Ramen & Udon Cuisine
Price Range: $$
This place truly brings you to Tokyo with the fantastically random decorations including anime figurines & saki bottles. The open kitchen creates a wonderful atmosphere before tasting their exceptional dishes. This is a place to come to if you enjoy true and authentic Japanese Cuisine. The Ramen is imported from Japan & the fermented rice wine can not be missed! I truly couldn't recommend it more.
Tasty Tip: The mixed veggie and meat Gyoza is a great starter before enjoying one of their soups
Famiglia Tremonte
Homemade Italian Specialties
Price Range: $$
My Italian Foodie put this place on my radar! Nominated for 'The Best of Swiss Gastro', this take-away restaurant offers a variety of Italian Specialties from an Italian Family named as Tremonte. Mum Tremonte started the establishment 14 years ago and is now supporting her son and daughter to carry it on. They offer Piadina, Pasta, Dolci and every day new hot dishes. from 11-14 Monday – Friday. Absolutely delicious!
Recommended dish:
Piadina: Photo & details below 12Fr.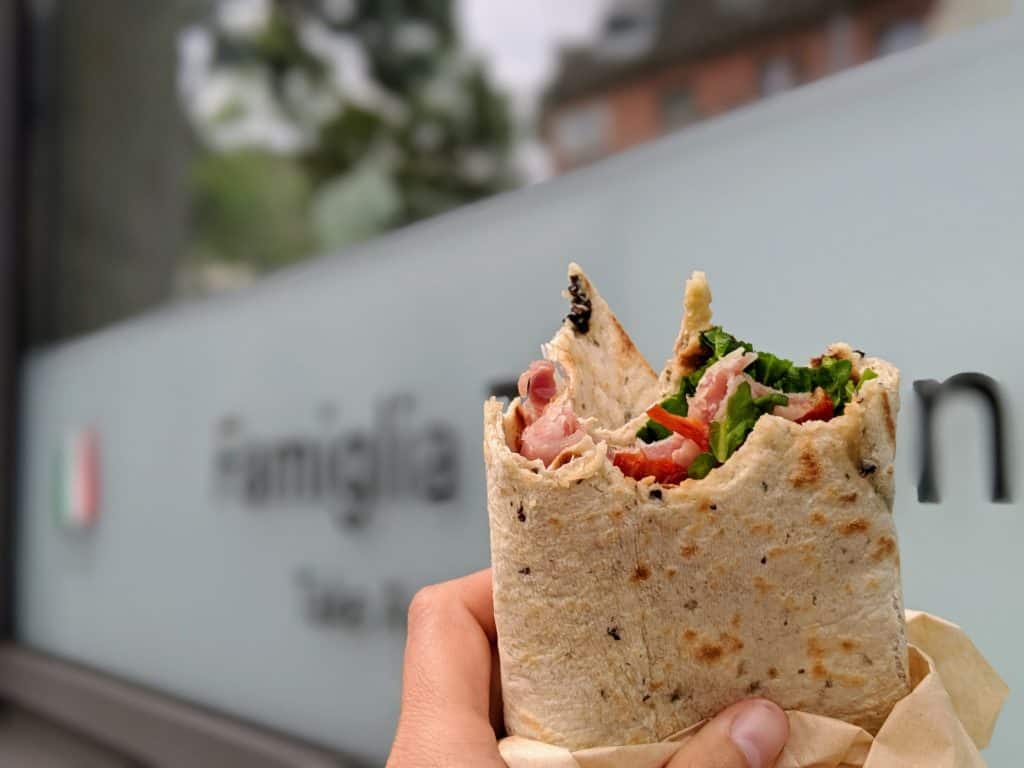 Binz & Kunz
Bar & Grill
Price Range: $$
Binz and Kunz is one of those places you only hear about through word of mouth. It is such a neat place to go for an outdoor fun & laid-back dining experience. Binz & Kunz is a great place to meet up with friends and chat, eat & drink. A very low-key place where you pay at the counter and they bring the food directly to you when ready. They have fun and refreshing drinks and food to be shared!
Recommended Dish:
Mezze Platter Fr.27 p.p
+
Sweet Potato Fries with Sour Cream Fr. 7.5
Vietnam
Vietnamese Restaurant
Price Range: $$
A colleague friend and I have a tradition once a month of leaving school right when the bell rings, getting a massage and heading to this fabulous Vietnamese Restaurant for Pho. Restaurant Vietnam specialises in Pho Soup & other rice dishes. They have a gorgeous interior with lantern lights hanging from the ceiling, creating a relaxing ambience. All dishes are created with original and traditional recipes to bring you a taste of Vietnam. A great place for lunch or dinner.

Recommended dish:
Banh Cuon: Steamed rice pies stuffed with pork chops, onions mushrooms, challah, served with fresh basil, cucumbers, bean sprouts, fish sauce.

Hide & Seek
International Restaurant
Price Range: $$$
Once a year, there is an exceptional event called Food Zurich in which many restaurants, cafes & bars host events for all to see what amazingness they have to offer. Hide & Seek was one of the places my husband and I decided to explore for a 'Dine Under the Stars' 5 course meal experience. Needless to say, there were no regrets! Hide & Seek is a restaurant located in the gorgeous hotel of Atlantis by Giardino. Their goal is to explore all tastes to create an unforgettable and sensual experience with each dish. This is a great place for a romantic dinner for two.