Calling all 007 Movie Fans who enjoy a Spa Weekend!
Oberlängenfeld, Austria may be unfamiliar to you; however, it is right next to where the 2015 James Bond – Spectre movie was partially filmed in Sölden, Austria. Just a 10 minute drive and up the Swiss Alps with the famous Gondola to reach Restaurant Ice Q and the 007 Elements Museum, there is the perfect 4-star Thermal Spa & Hotel I fully recommend to you!
Aqua Dome
I have lived in Switzerland for 8 years, and have visited Aqua Dome for 7 years! It has now become our ski-spa-ski week as relaxation, beauty and bliss take over.
Thermal Spa
Aqua Dome includes 12 pools (indoor & outdoor), 7 saunas and 4 restaurants & bars. This is a place where you can forget about your daily routines and 'relax from head to toe'
*Please do keep in mind that the sauna area is nude only – Bathrobes and towels are accepted*
Spa 3000
If you are a hotel guest, you are also welcome to enjoy the exclusive SPA 3000. You will find 2 saunas. a mineral bath, steam room, hot tub bed baths and an expansive panoramic window with views of the Ötztal Valley. Scrumptious drinks & healthy snacks are also available.
Room & Board
When relaxing and being in a bathrobe all day, it is worth getting the Half Board. This includes an amazing Buffet Breakfast and Dinner everyday. It is great knowing you don't need to worry about where to eat.
The Hotel Restaurant uses regional ingredients and offers both creative themed buffets as well as a 5 course set menu.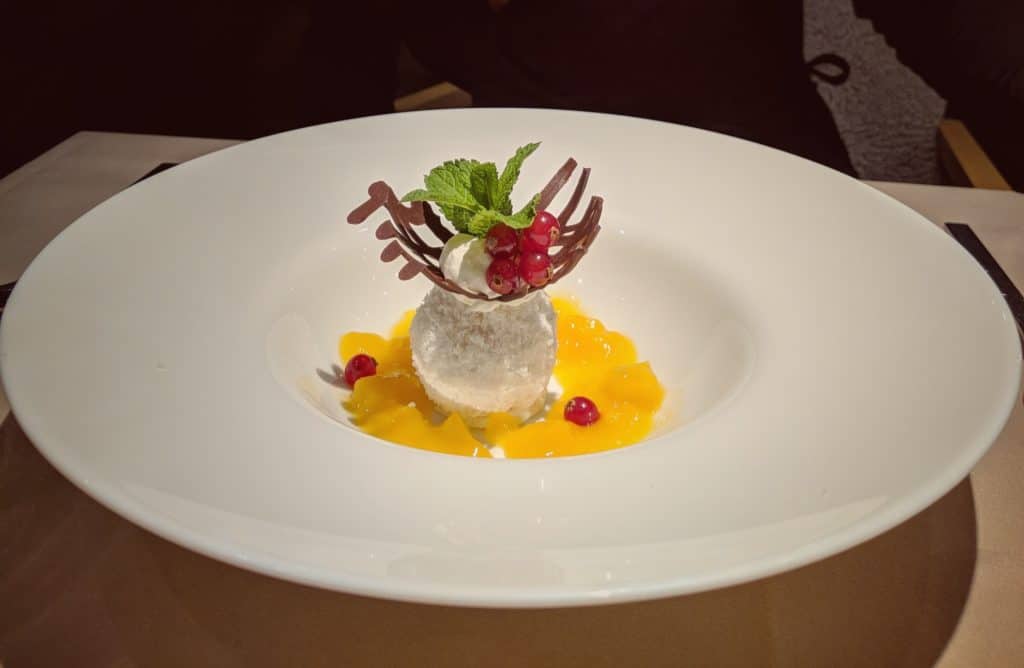 Needless to say, we are absolutely in love with this place and always enjoy going back every year.