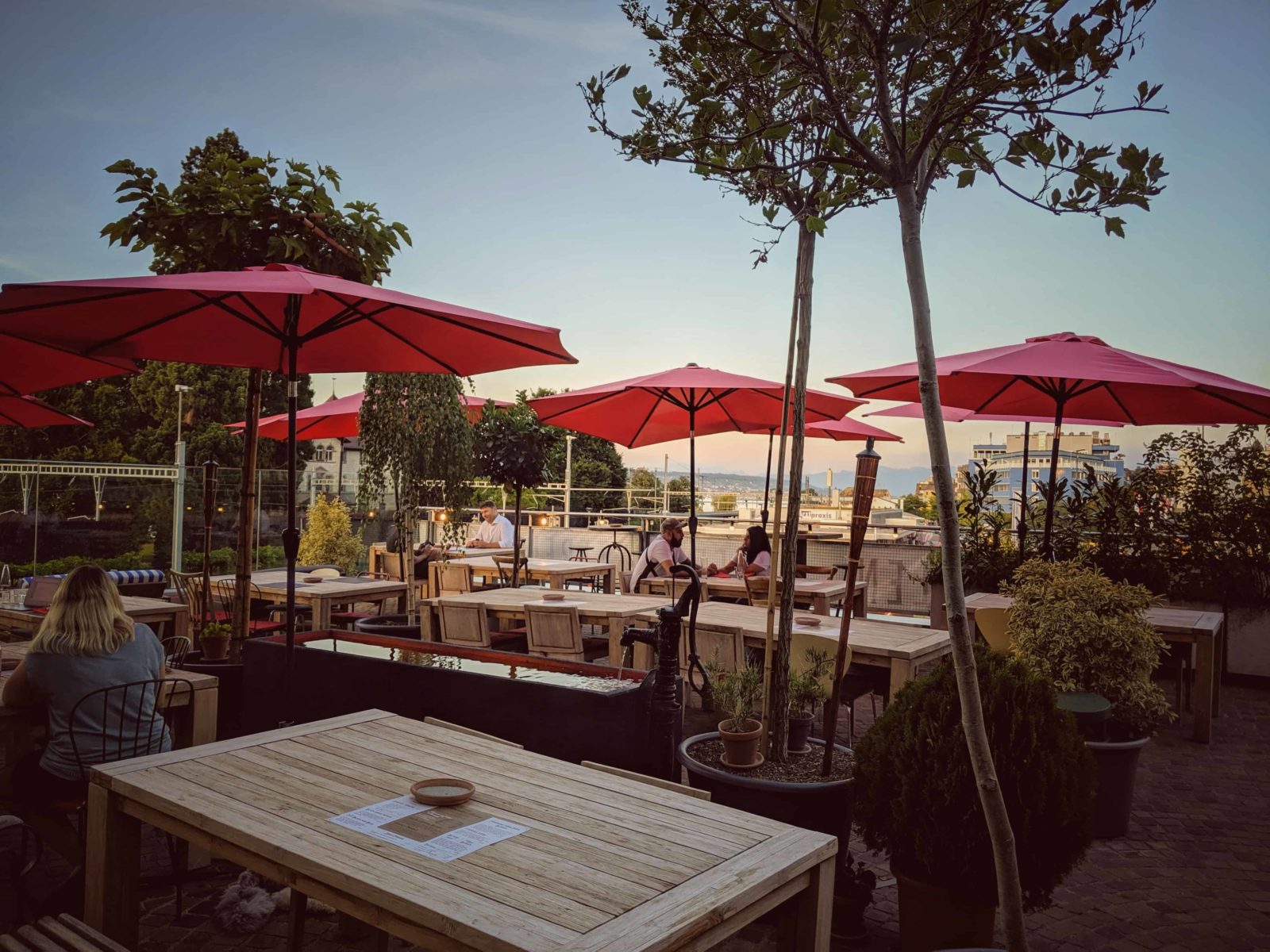 Horgen is one of the larger towns just 20 minutes train from Zurich. It is a cute, local town filled with cafes, shops, and quite a few Pizzeria's. However, one specific place to mention is Seehallen Kaffeeroesterei. This is a place to sit, relax, talk and/or work while enjoying a cup of coffee, tea, smoothie or beer! A true Café feeling!
http://seehallen-kaffeeroesterei.ch
Let's talk:
Brunch
Seehallen Kaffeeroesterei has plenty of options for brunch include muesli & yoghurt, waffles, pancakes, toast, egg benedict… the list goes on! But what is great about this place is the variety and twists they include in these classics including bananas with bourbon syrup or chocolate with ice cream and fruit… or even Korean-style chicken wings over waffles! The options are glorious!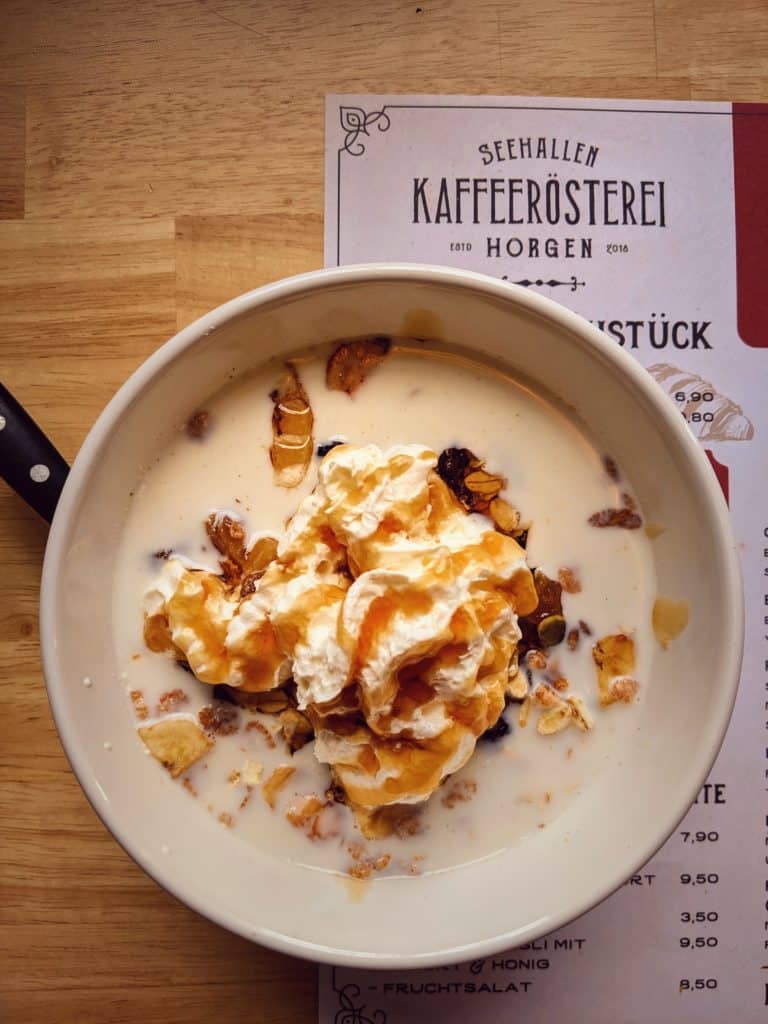 Dinner
If you are not a brunch fan, don't worry, a glorious Burger is waiting for you here! With selections such as the Black Angus Burger or the Double Beef Patty Burger, or even the 'Old School' Burger which includes a cheese stuffed Burger Patty… You will love it!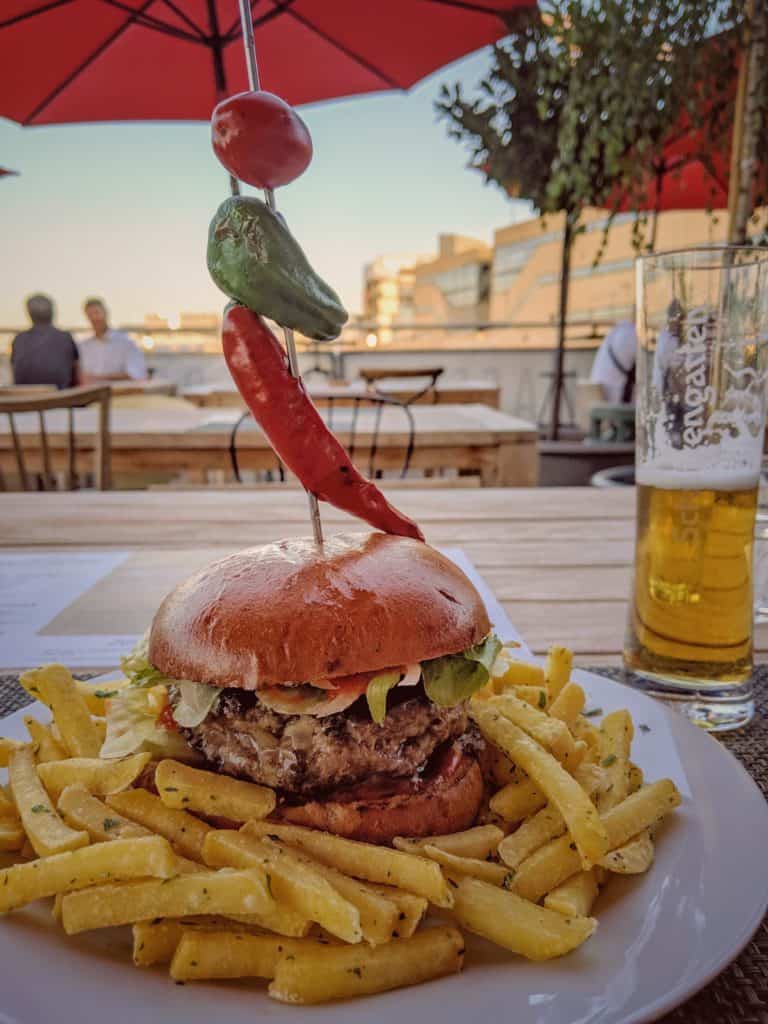 Come here for great chats, fantastic food & drink and good music!