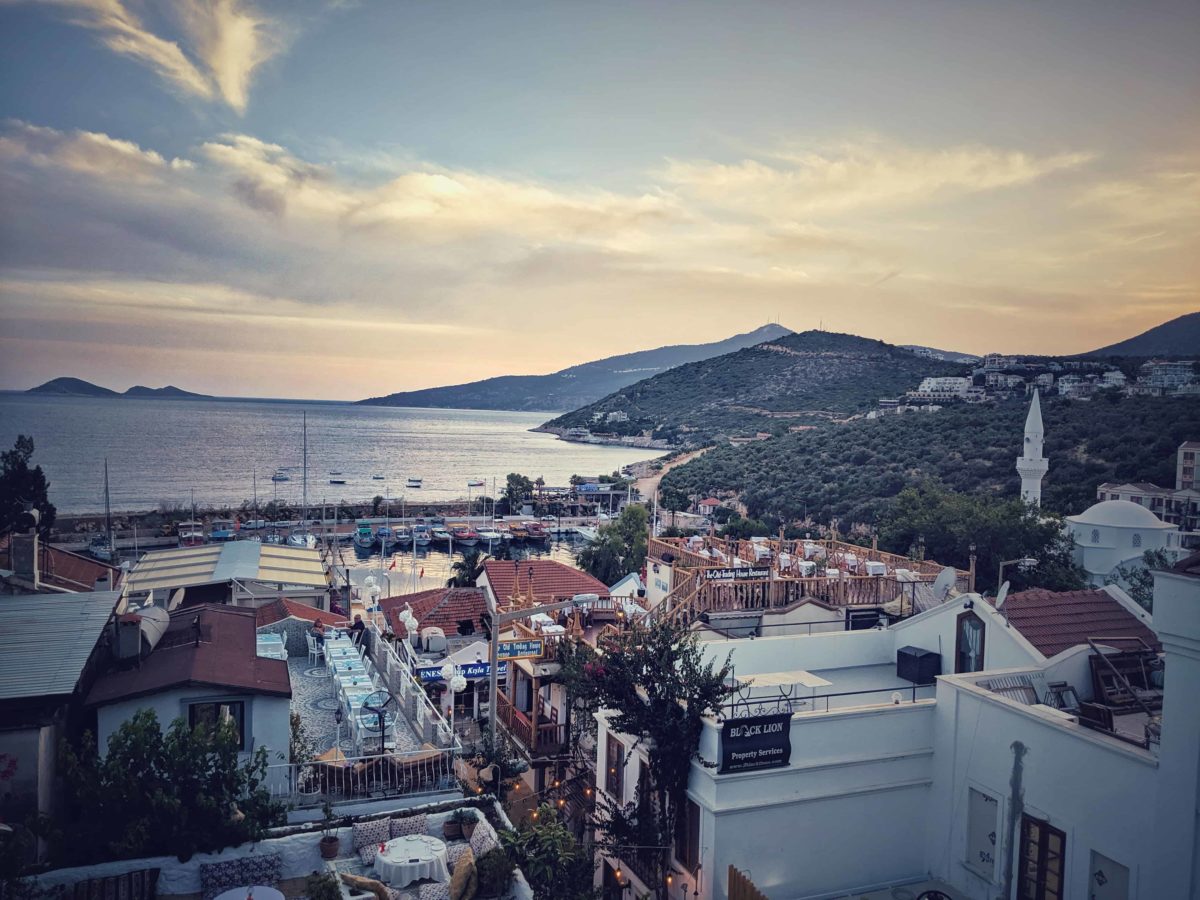 A long weekend in the Mediterranean Coast of Turkey is surely not enough; however, when you know you only have a day or two to stay in one specific area, eating and drinking right is an absolute must. My husband and I usually revolve our places to stay by the food, beauty & culture that surrounds it. We had one full day in Kalkan and I would love to share and recommend our lunch, dinner and after dinner drink spots!
The Brothers Cafe & Restaurant
www.facebook.com/thebrotherskalkan/
Right upon our arrival, we knew this would be a great place for lunch as the two brothers welcomes us with open arms and friendly smiles sharing that 'their home is our home!' Wow, what a lovely start. To top it off, the food was fantastic with fresh and local Turkish ingredients. They offered grade recommendations and even presented us with a free starter.
Recommended Dish:
Turkish Chicken Kabab Wrap + Mint Lemonade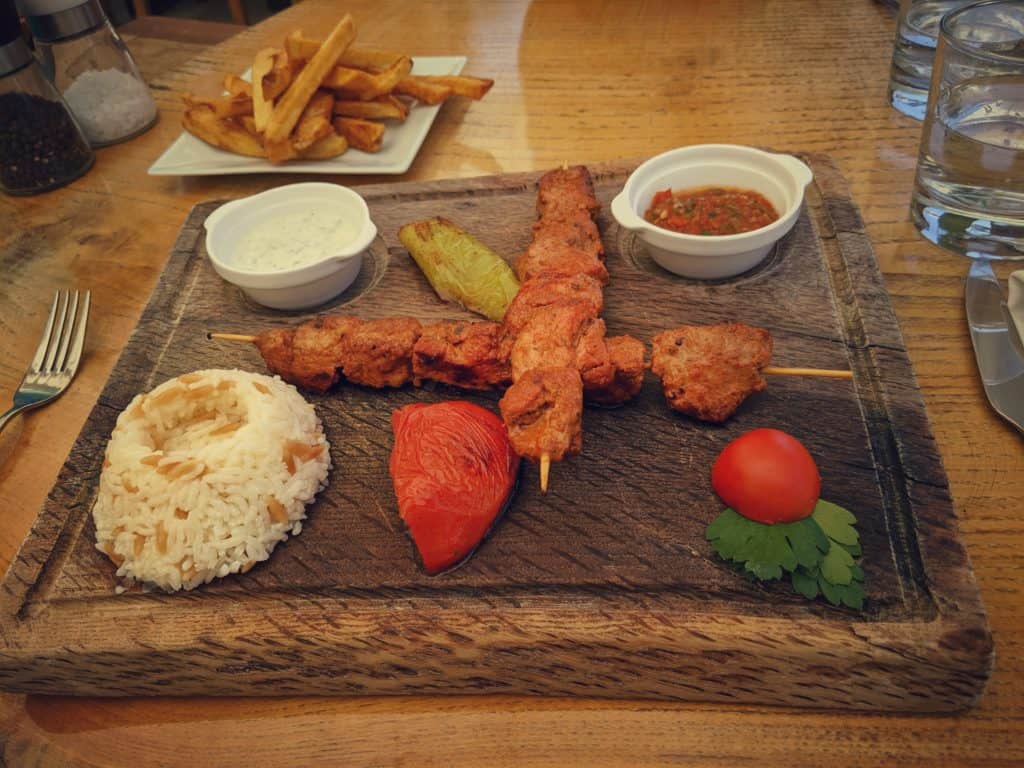 Mey&Meze Terrace Restaurant
www.instagram.com/meymezekalkan/?hl=en
For our last evening in Kalkan, my husband and I were going for great Turkish Mezze and a gorgeous view. Mey&Meze accomplished both! Once again, the staff welcomed us with a warm and welcoming style offering us the best seat in the house. The food was perfect and the view was amazing. I recommend going for sunset!
Recommended dish:
Mixed Turkish Kebab with Mezze sides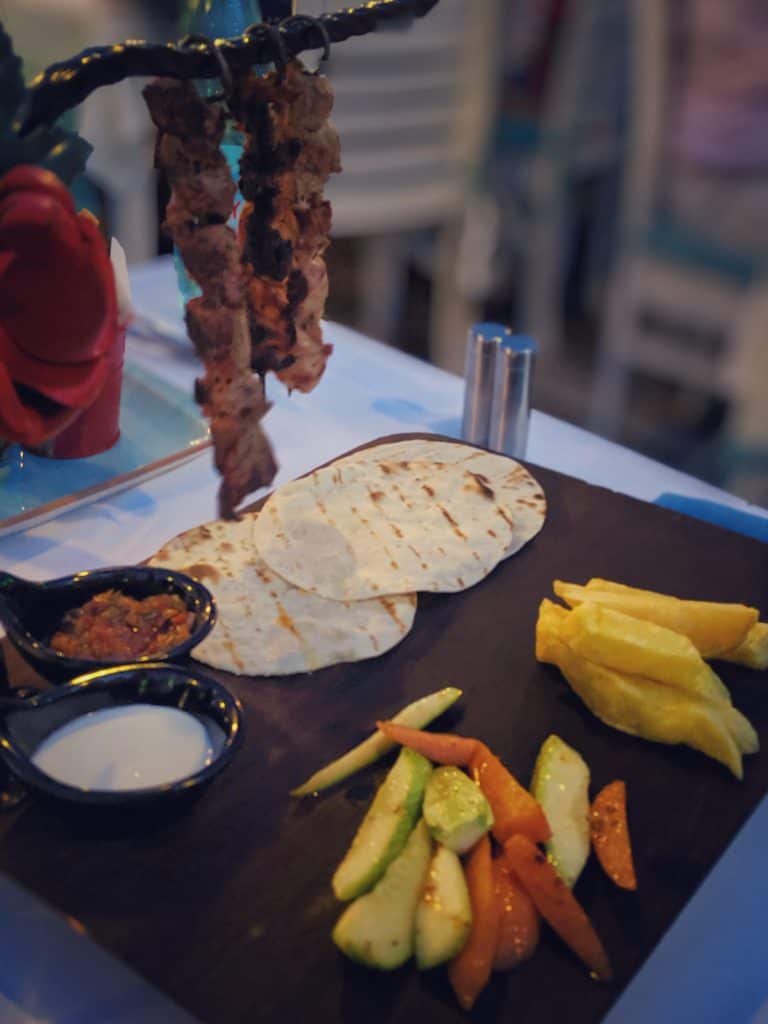 The Fountain Terrace Cocktail Bar
www.facebook.com/thefountainkalkan/
Seeing that it was our last night, and we were so lucky that it was a gorgeous night, we wanted one last drink before we knew our vacation was over. The waiter from Mey&Meze recommended this lovely Terrace Bar. We ended up staying for two drinks as the music was perfect, the people were friendly, and the drinks were incredibly refreshing.
I hope this helps you with you Kalkan adventures!! Happy eating!