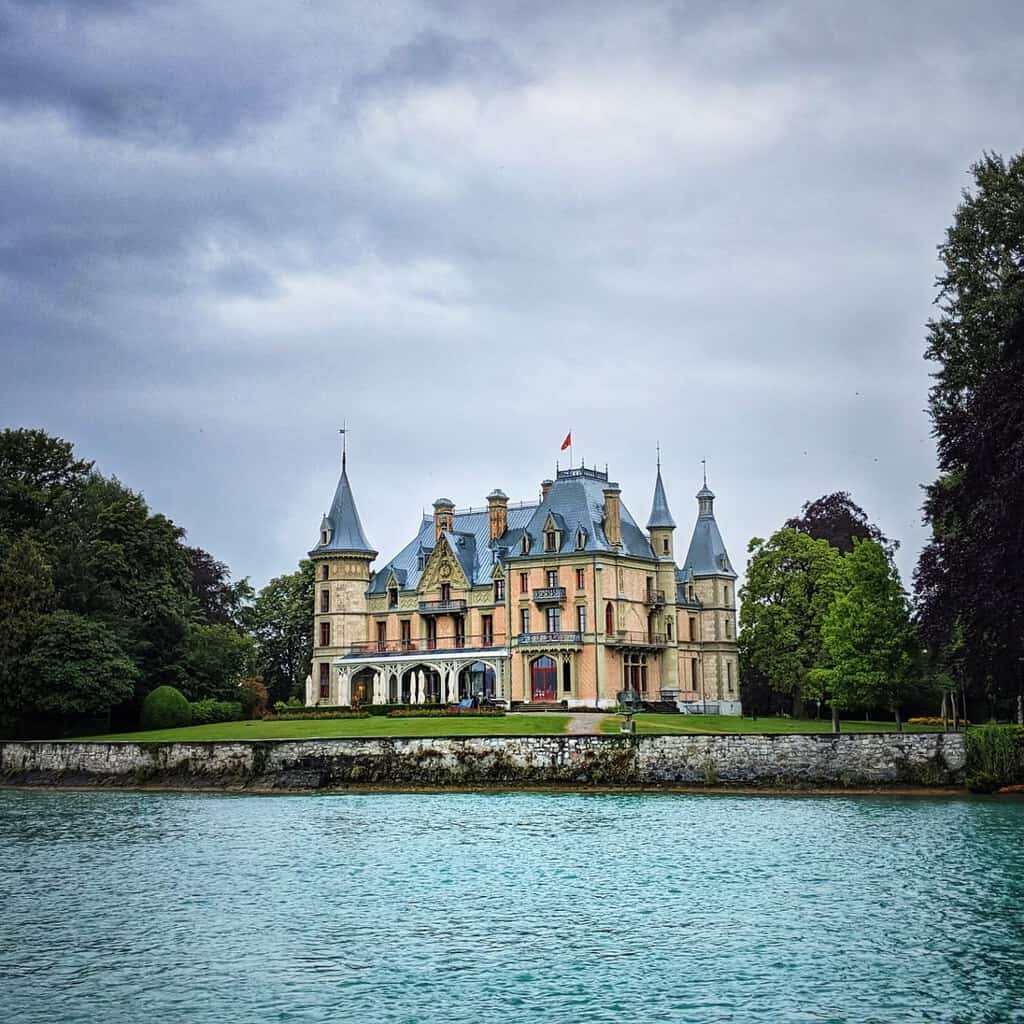 Sometimes, weather can definitely play a role in changing plans for a weekend. Instead of a weekend hiking amongst the turquoise blue waters of Thunersee, due to the weather forecast, we changed it into a memorable foodie weekend. I decided to book an Afternoon Tea in a castle for one of our rainy days. Sounds epic right? It was!
Location: Seestrasse 45, 3600 Thun
Price Range: Fr.36 for Afternoon Tea p.p + Fr.8 with Prosecco
This 19th Century Castle has lovely mountain views, romantic restaurant and garden terrace.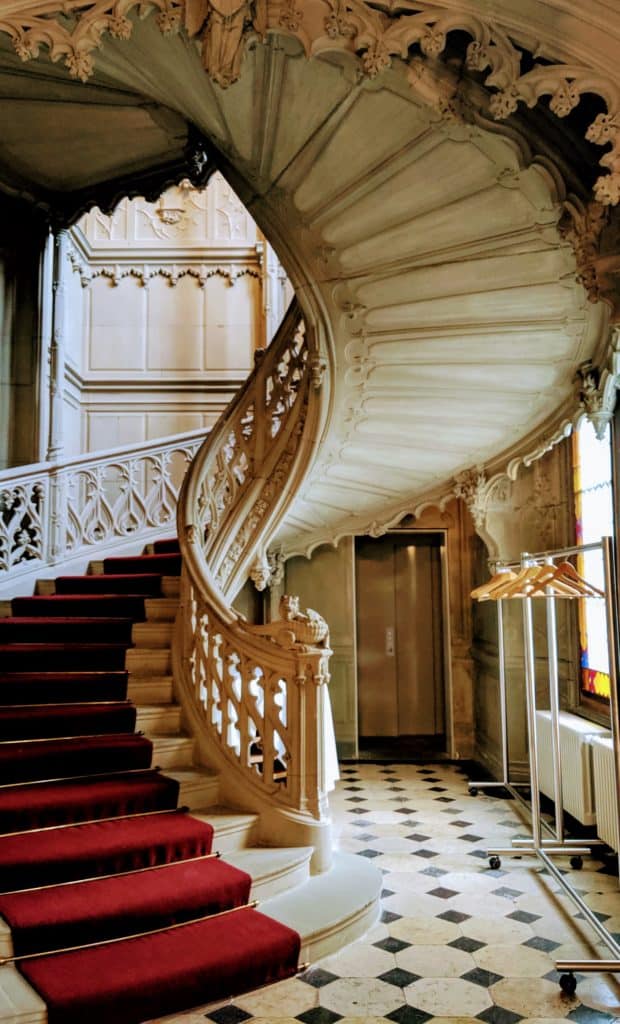 Schadau Castle opened its doors again in June 2019 offering a variety of facilities including a hotel, restaurant (with breakfast/brunch, dinner & afternoon tea options), terrace, bar that holds banquets & events throughout the year.
Afternoon Tea on a rainy Sunday from 15:00 – 17:00 sounded perfect for us. So I booked it and was not disappointed!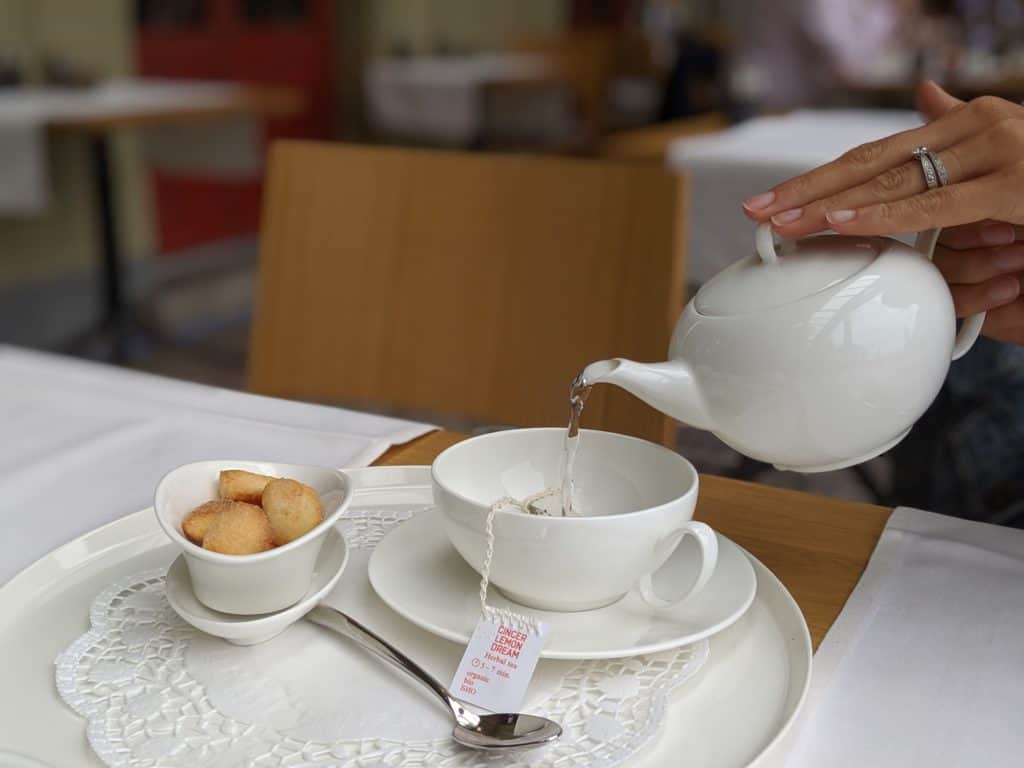 We were given a variety of Sirocco Teas. This is a fantastic brand with a lovely variety of herbal, green, black, floral & fruity teas.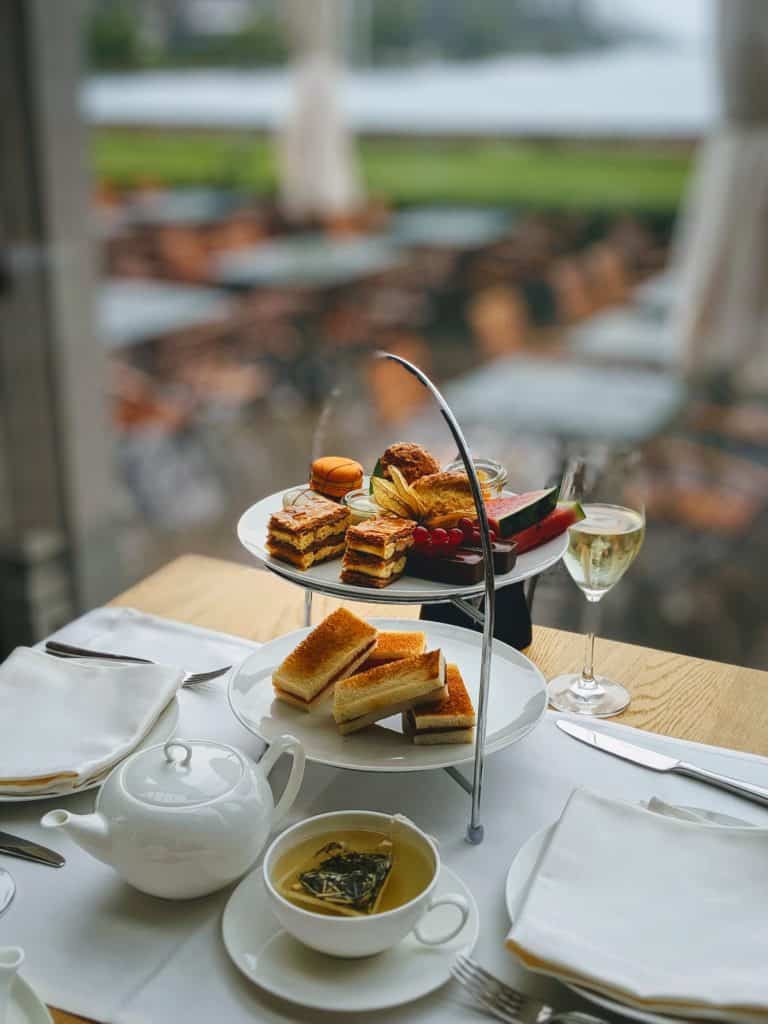 The Afternoon Tea consisted of:
Two delicious toasted sandwiches: Roast beef & Smoked Salmon
Two fluffy macaroons: Apricot & White Chocolate
Two soft scones with orange jam & perfect cream
Two fresh watermelons
Two chocolate ganache tarts with salted caramel
I think my face says it all! We will definitely be putting this in our 'to do' list when we head back to Thun!