Kreis (District) 5, Zurich has truly become a popular place for artsy and hipster cafes, restaurants and bars. You are likely to stumble upon some cool shops as well as some fancy hotels. This up-and-coming and very trendy area is continually expanding with new places to explore and taste! Here are my 'go-to' places when I am strolling around Kreis 5.
Wesley's Kitchen
Chinese Restaurant
Price Range: $$
Opened since 2015, Wesley, his wife and a dear friend of theirs decided to be involved in the restaurant business in Zurich! Wesley was born and raised in Shanghai, China and in 1998 he opened his first restaurant there. He then decided to challenge himself and began creating his dishes with Japanese and European influences as well. This is a fantastic place for sharing, trying and exploring different plates with friends & family. I love coming here with my group of girls as the evening flies right by!
Recommended dishes:
Crispy Cantonese Duck with hoison sauce Fr. 22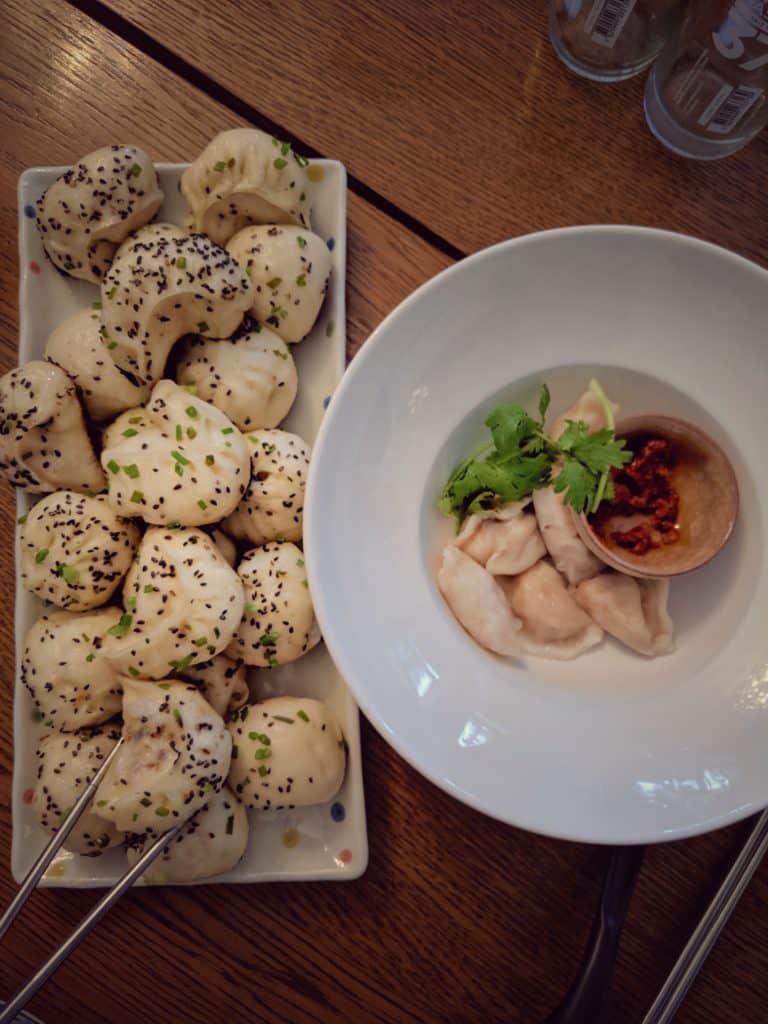 Co Chin Chin
Vietnamese Cuisine
Price Range: $$$
He may not admit it fully, but this is my husbands favourite restaurant in Zurich. Co Chin Chin is always on our list to take our visiting guests and a place where our guests always ask to come back! With a variety of delicious, rich and fresh traditional Vietnamese dishes, how can one not want to come back for more? Co Chin Chin is another sharing style type of vibe with friendly staff who gives great recommendations. And better yet, the spices, tea selection, decorations and cooks all come from Vietnam!
Recommended dish:
Cua Rang Me: Crunchy soft shell crabs on tamarind sauce, fresh herbs, rice Fr. 27.50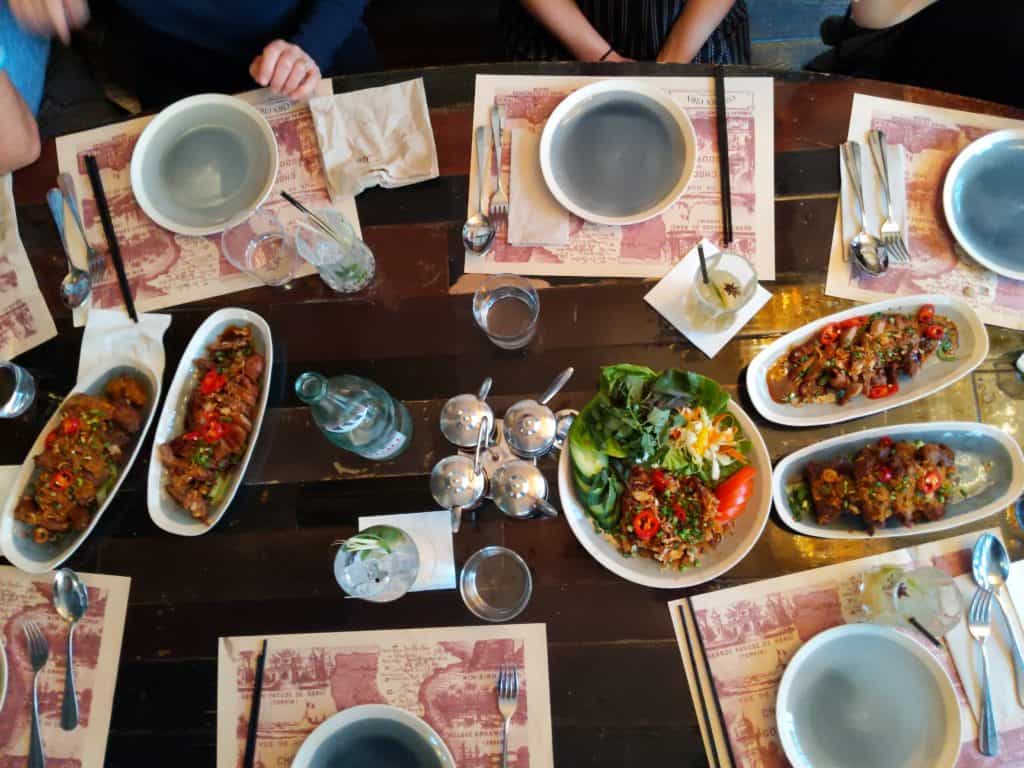 Maison Blunt
Middle Eastern Cuisine
Price Range: $$$

Perfectly situated right next to Co Chin Chin, lies this fantastic Middle Eastern Restaurant. Introduced to us by fellow foodies when I first arrived in Zurich, this place never disappoints for brunch, lunch or dinner! The ambiance is warm and welcoming with a laid-back tearoom & garden terrace. Maison Blunt offers a variety of Moroccan dishes, salads and mezze plates and platters. Whether you like to share plates or have an individual plate, this is a great place for couples or groups!

Recommended Dishes:
Couscous Royal: Organic lamb with marinated chicken legs, morroccan sausage and local vegetables Fr. 36
+
Mezze Royal: Variety of cold and hot mezze dishes Fr. 85
Afghan Anar
Authentic Afghan Cuisine
Price Range: $$
During the start of the summer, Zurich holds a Streetfood Festival where tons of food stalls open and share their amazing specialties! It lasts for an entire month so people can venture there as many times as they please and try something new every time. The Streetfood Festival was the first time I tried Afghan Anar. I was hooked from the first moment I tasted their Mantu Dish (Afghan dumpling pictured below). I had to introduce myself and find out more about them! The woman told me that she was the wife of a man from Afghanistan who uses his mothers recipes to create the dishes. She apologised that he was not there as he was beginning a new restaurant in town. I immediately got the address and went a week later. Great atmosphere, fun people, go!
Recommended dish:
Mantu: Afghan dumplings filled with minced, marinated beef, coriander, garlic and Afghan Masala served w side salad Fr. 21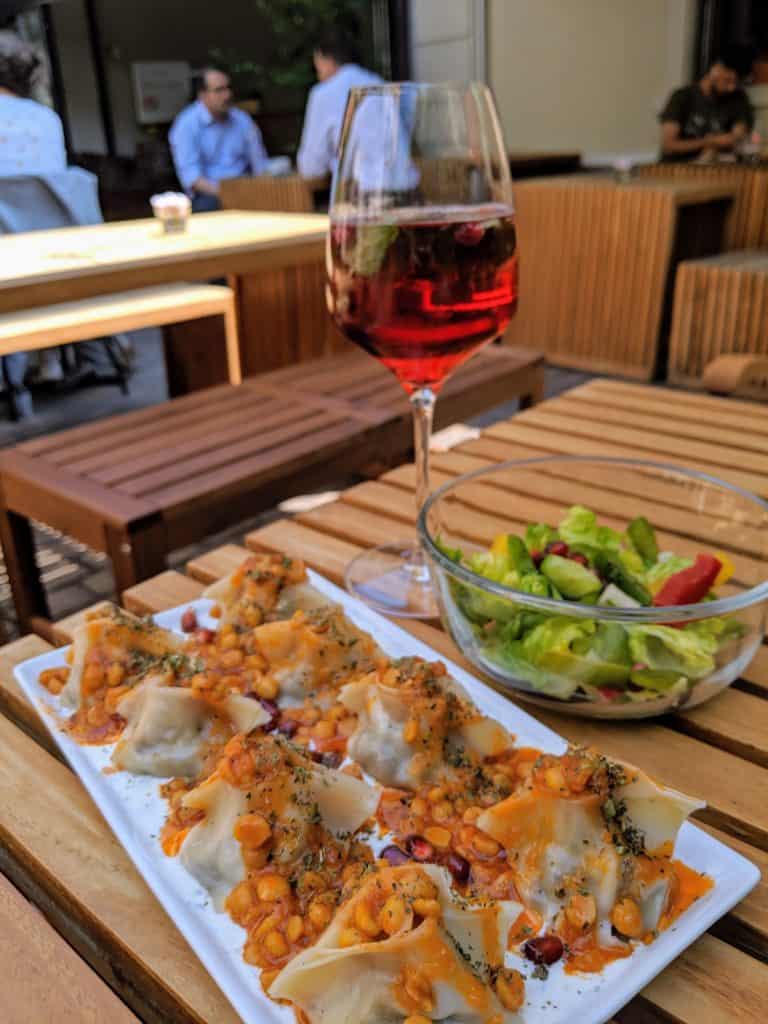 B.Good
Burgers & Salads
Price Range: $$
Outside of blogging, I am a teacher who works at a Bilingual School. A student of mine told me that her father opened two B.Goods in Zurich and said 'you must go!' The first time I went, I had a burger and sweet potato fries. Very good, but to be truthful, there are a lot of amazing burger joints in Zurich. When I told her I went and got the burger, she told me to go straight back and get a salad bowl. Now, this was the winning piece for me. Amazing selections of crispy salads and whole-grain salads. I am a fan of the whole-grain salads where you can choose between quinoa or super-grain mix tossed in marinated kale and topped with their ideas on the menu. If you need a break from hearty meals, this is a great choice.