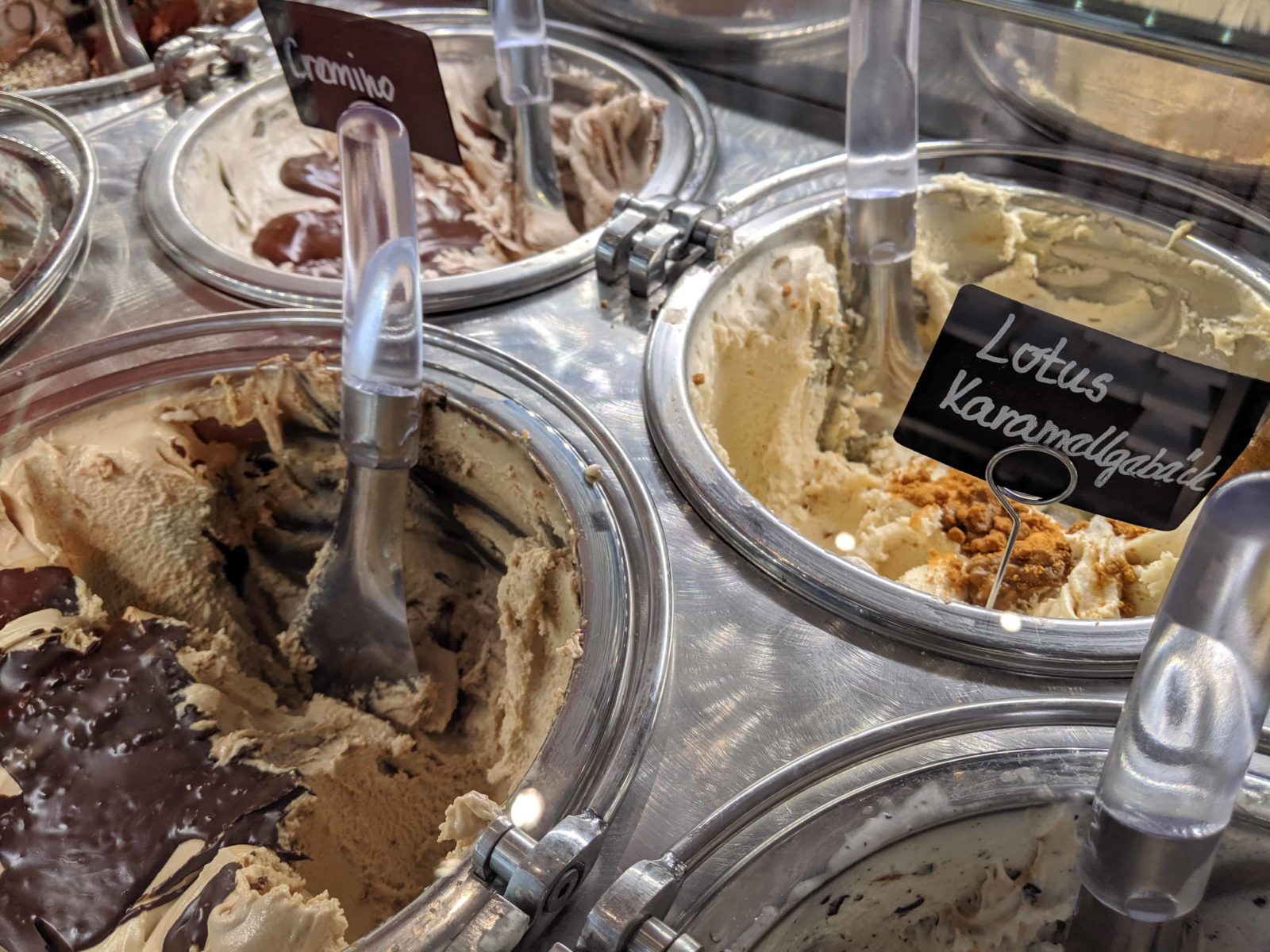 Gelato is essential whilst enjoying a European summer! One of the best things about Europe are the cute streets and alleys you walk through and the perfectly located Gelateria's where you need it most. I must tell you, I am a full-on professional ice cream lover. When I was growing up, I was taught to squish my ice cream in the largest coffee mug so I can fit more ice cream in. So, I do hope you can trust me when I say, these places are GREAT!
Rosso Arancio
Yup, this is one of the places that I happened to stumble upon whilst walking through the town. Perfect timing as it was at the peak heating point of the day! This is quite a unique Gelateria as you can actually see their traditional Italian Gelato being created as the mixing machines are immersed in the counter you order from! If you're around the area, grab a cone and enjoy!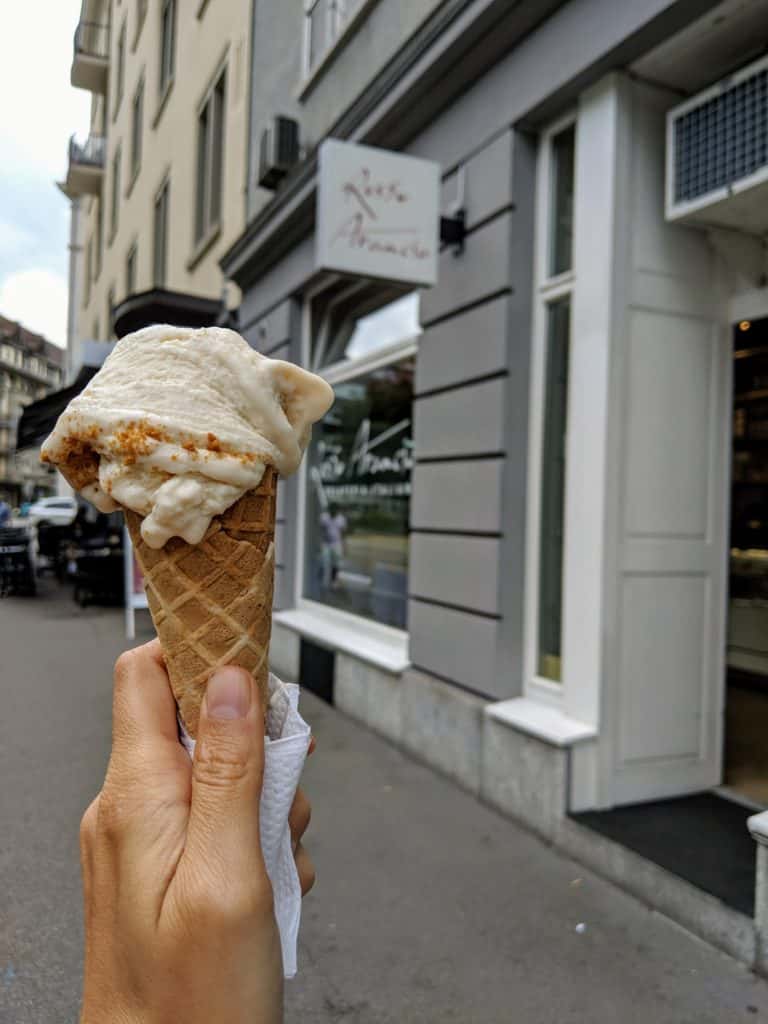 Gelati Tellhof
The first time I saw this place, it was actually in a truck by Lake Zurich China Garden. With great surprise and a lot of happiness, I found out that they had a shop nestled in Kreis 4. This Gelateria & Café has over 30 handmade true Italian Gelato & sorbets. They receive their milk and fresh fruits from a local farm in the Zurich region, which makes their Gelato quite unique and special. You will not be disappointed when you go here whether it be for a cone, frappé, tea or coffee… or maybe all four!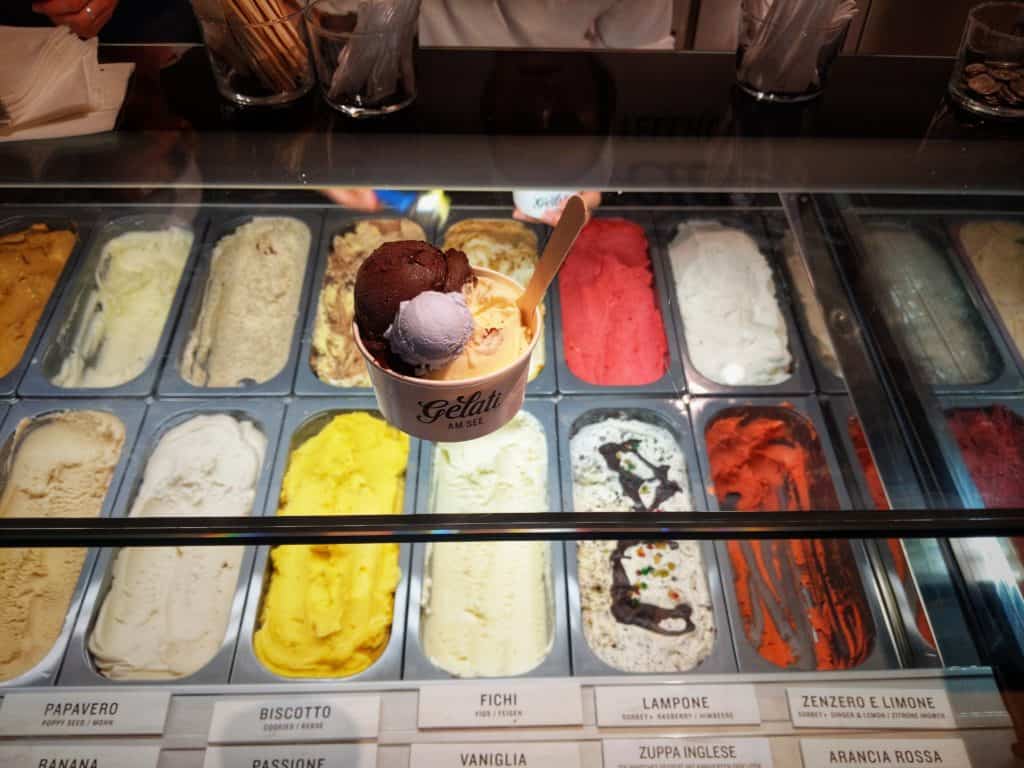 Gelateria di Berna
Now, this is one spot that is all the rage in Zurich. There are constant lines out the door during the summer months. People even buy wine to enjoy whilst standing in line in the gorgeous summer evenings. Surrounded by cool bars and delicious restaurants, this is a great place for an after dinner dessert if you are in Kreis 3 area. This gelato is so creamy and smooth, and they offer a variety of unique and classic flavours. Don't let the queue scare you, it will be worth the wait.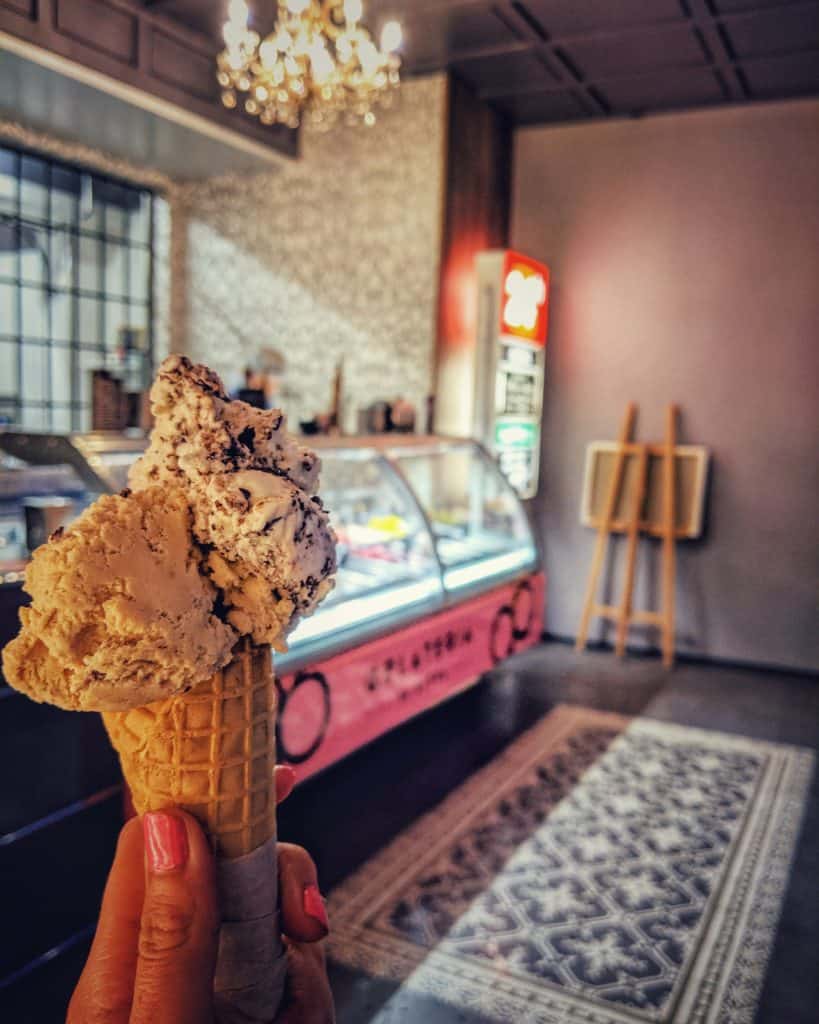 Himu und Höll
At Himu and Höll, you will find a wide range of over 30 classic and very unique flavours. On my last visit, I got the opportunity to try popcorn flavoured ice cream as well as their blueberry yoghurt flavour. I did end up getting Snickers, but it is a blast talking and getting recommendations from the very friendly and hospitable team here at Himu und Höll. Tasting is encouraged here, so if you are up for something a little out of the ordinary, indulge yourself at this fantastic place! The vegan ice cream is also out of this world!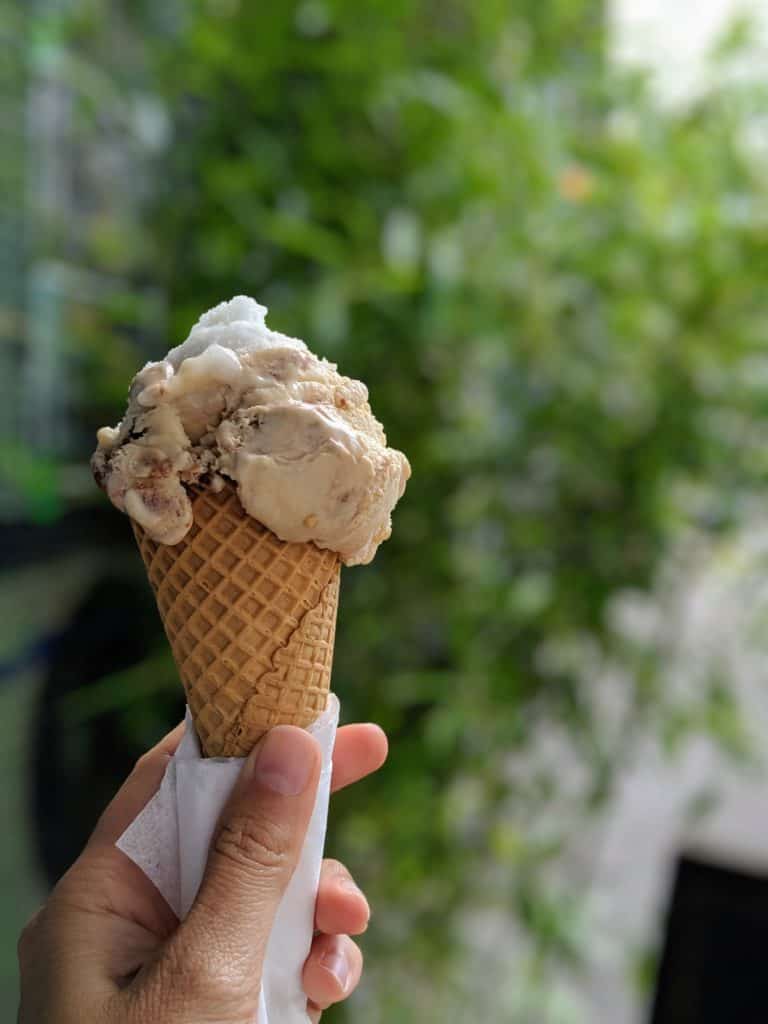 Gelateria Leonardo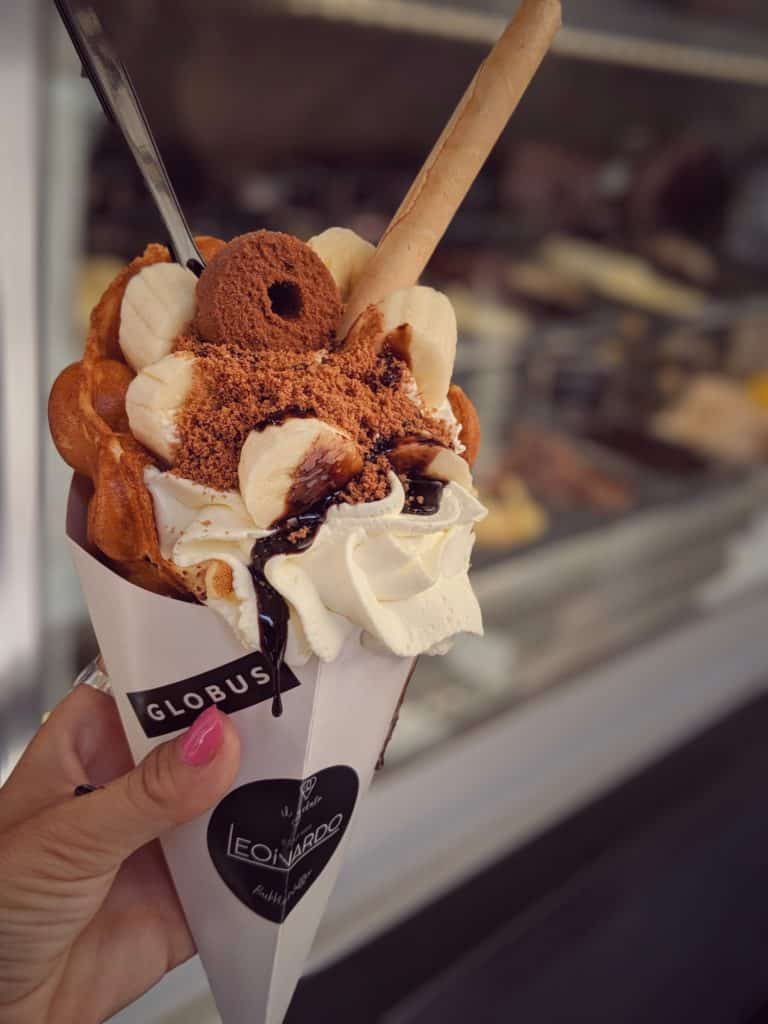 Okay, Leonardo Gelato has a few spots around Zurich. Here is a direct link to know where to find them: www.gelaterialeonardo.ch/unsere-gelateria/
I find that I continue going back to their Globus location because I don't only get their ice cream in a cone, but in a Bubble Waffle! Looks intimidating, but I promise you, it is worth it! The Bubble Waffle is surprisingly lighter than what I expected. And with the Leonardo Gelato, a true and fresh taste within many of their flavours, you can't go wrong.
Chocolat Dieter Meier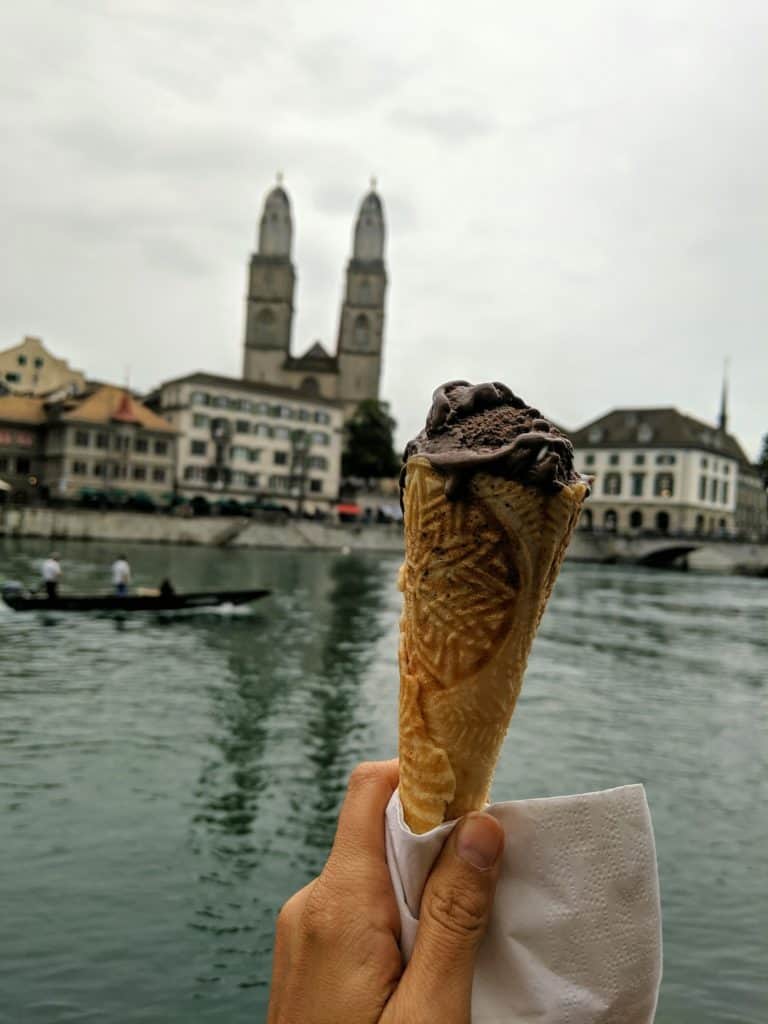 This place has quite a cool story. A friend of mine knows the man behind the shop, Dieter Meier. It is actually a chocolate shop, but in the summer, they create different and amazing chocolate flavoured ice creams. Using cold extractions, he has found a way to create chocolate in a natural way without adding any extra preservatives or sugar. So the chocolate you eat is directly from the cocoa bean. You can try a 90% dark chocolate and you won't have a bitter taste in your mouth. And the white chocolate doesn't leave a 'too sweet' taste either. It is fascinating! I recommend this place fully. Tasting the ice cream and the chocolate is encouraged here.